In what is shaping up to be a watermark year for great new bars, Maybe Sammy — the new cocktail bar from the team behind Maybe Frank — is at the top of the list when it comes to the bars that are getting people excited.
We've written before about the high standards of service and welcoming, warm hospitality you find at the bar, and a couple weeks back we shared with you a recipe for one of their drinks, the Thunderbird. Well, today, we're taking a look at their Cold Irish Coffee recipe.
Why do we love this recipe? Well for one, you know coffee plus Irish whiskey equals us being rather happy. But we're also in the middle of summer right now, and as much as we love a classic Irish coffee recipe, the hot version of the drink just ain't gonna help us right now.
We could of course turn to the Frozen Irish Coffee you find at New Orleans institution, the Erin Rose — and we've got a recipe for that here — but should you be feeling a little classy then there is no substitute for this recipe from Maybe Sammy.
Because, despite being a great cocktail bar, they've also got their coffee game down thanks to bartender Martin Hudak. He comes to Maybe Sammy having worked the stick at the storied American Bar at The Savoy in London, and he also was named champion of the 2017 World Coffee in Good Spirits competition. He has sourced a custom blend of coffee for Maybe Sammy (you'll get a great espresso there), and he's contributed this banging recipe below.
ADVERTISEMENT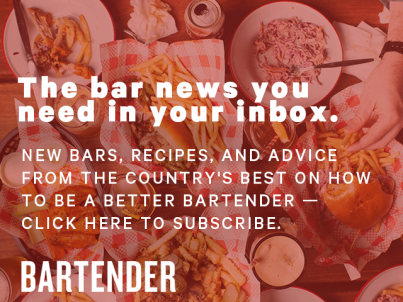 &nbsp
Cold Irish Coffee
25 ml Irish whiskey (Redbreast 12)
30 ml honey-dark sugar sweet mix
120 ml Costa Rican cold coffee
50 ml double cream
Combine Irish whiskey, sweet mix and coffee in a glass, stir gently to combine, then add the cream on top as layer using a bar spoon to let it sit gently.
Recipe by Maybe Sammy, Sydney.