Australia's independent distilling industry is flourishing. Right around the country, small distilleries are chasing their dreams, and one of the ones kicking goals is Seppeltsfield Road Distillers in South Australia's Barossa Valley.
Here, we hear from distiller Nicole Durdin about how she set up the distillery and how you might too could become a distiller.
Can you tell us how the Seppeltsfield Road Distillers came to be?
SRD began as a throwaway comment during a discussion around a bit of a career crisis. In August 2015 we were living in the UK, having moved there for Jon's work (his background is corporate finance). I am a freelance classical musician and was finding it difficult to get work in a new country. With Jon working anything up to 20 hour days, I needed something to focus on besides sitting in a practice room. I'd suggested a few career options to Jon, and with his 'supportive husband' cap on told me none of my ideas were any good. Out of frustration I turned to him and asked "well, what do you think I should do?" to which he responded "I think you should make gin". And here we are today!
 
What was the process like becoming a distiller?
No, I didn't even know there were juniper berries in gin! My family have been involved in the wine industry for a long time, and I had done a couple of vintages as a cellarhand as well as helping Dad in his winery, but that was it. Once we made the decision to build a distillery, I launched myself head first into learning as much as I could about gin and distilling while I the UK (what better place to learn about gin!). At that stage there weren't any formal training options in Australia, so I did a course through the Institute of Brewing and Distilling in London, and attended any workshops, expos, seminars and anything else I could find. We also spent a lot of time visiting distilleries and talking to their distillers.
 
Why have you chosen the Barossa as the location for the distillery?
I'm seventh generation-Barossan and grew up in the Barossa, so it's really returning home for me. Part of me agreeing to move to the UK was that we would settled back here when we returned to Australia. While Jon didn't grow up here, he also has a very close connection with the Barossa through Tanunda Town Band and claims he learned to drink in the Barossa! Once we started researching our new business, it was really an obvious choice to build in the Barossa.
 

What is it that sets your gin apart from the many other gins on the market?
One of the things that I love about gin is that it is a world of endless possibilities. Our focus is on making the best quality gin that we possibly can, and using botanicals that we can source locally wherever possible. The combination of Tarac grape spirit base combined with fresh citrus helps to give our gins a lovely smooth mouthfeel and our Carl Still helps us to make the most of our botanicals and produce high quality products.
 
What tips would you give to bartenders who want to be distillers?
The best advice I can offer is to spend the time doing your research, have a business plan. Understand your local council zoning laws, contact the ATO to discuss a manufacturer's licence and their requirements (it's illegal in Australia to distil any amount of alcohol without one), talk to distillers to find out what worked for them and what didn't when they were setting up, and look at liquor licensing laws in your state.
 
Could you tell us where your ingredients come from?
Our botanicals come from a range of places, however we use local providers wherever possible. We have a lot of donated citrus from locals which we use whenever we can, otherwise we use Riverland citrus. Our pink peppercorns are picked locally, as is the lavender and we have a herb garden being planted at the distillery to provide us with some of the fresh and dried herbs that we use.
 

Can you describe a bit of the R&D process?
R&D was pretty daunting to begin with, given I was very new to what I was doing. I started out by distilling of around 60-70 different botanicals individually, then tasted and profiled each one, getting rid of any I really didn't like and ranking the others comparing flavour profile and mouthfeel. I found a basic gin recipe online, and using that as a starting point, began trials by blending different botanicals and really just watching what happened. Eventually I hit on three blends that both Jon and I agreed on, at which point I took those three recipes and began single distillation trials on a 2L glass still for each recipe. From there the recipes were trialled on our 180L Carl still until we were happy. I think the moment we knew we were on right track with the Barossa Dry was when we found out we'd won a bronze medal at the International Wine and Spirits Competition in London for the Dry in the London Dry Category – before we'd opened the distillery or launched the product! We also won a silver medal of our House Gin in the contemporary category in the same competition.
ADVERTISEMENT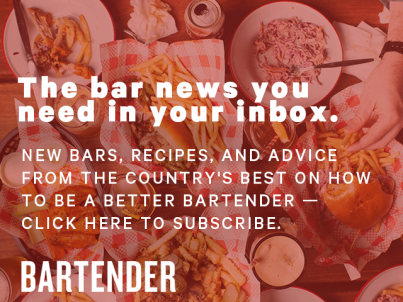 &nbsp
Catch great indie distilleries like this one at our Indie Spirits Tasting events around the country — visit indiespiritstasting.com.au for tickets and more info.