Established in 2016, the P(our) Symposium is back for a fourth year and for the first time will be held in London.
Taking place at Village Underground on June 24, the theme this year will be 'Understanding'. The P(our) Symposium is a series of talks and collaborations between drinks industry professionals, bartenders, writers and researchers, with the aim of sharing information, ideas, and inspiration.
They've announced three speakers so far: agronomist and expert on biodiversity, Isabella Dalla Ragione; documentary producer Brigitte Sossou Perenyi; and author and bartender, Jeffrey Morgenthaler.
"We're excited to bring to the fore this year's theme of 'Understanding', looking at it from different perspectives – where it comes from, why it's important, where more is needed and how it can be built," says co-founder Monica Berg.
ADVERTISEMENT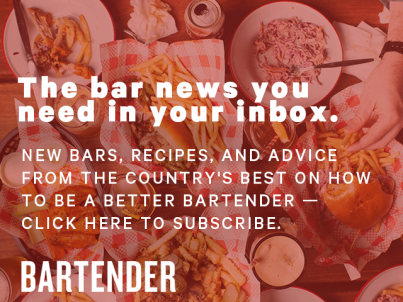 &nbsp
Berg is one of the leading lights of the international bar industry, and one of the founding members of P(our), along with Alex Kratena, Simone Caporale, Ryan Chetiyawardana, Jim Meehan, Joerg Meyer and Xavier Padovani.
Tickets for the symposium are free, and in April you can apply for yours (there's just 300 and they go to drinks professionals first — so pop a reminder in your diary now). You can find more information at pourdrink.org.
This Understanding theme is a theme for the times in which we live, a time in which heaps of people are talking — even shouting — but fewer seem to be listening. Perhaps a little more understanding is just what we need.

nbsp;