When a company like hospitality heavyweights, Merivale, take over a locals' pub, there can be challenges — sometimes, the locals might be wary of a bigger company taking over their favourite watering hole.
But that's why Merivale has managers like Stephanie Haile. Haile is the bar manager at The Royal and Totti's in Bondi, and actively worked to reach out and court the locals, building lasting relationships along the way, as she explains below.
She also talks about nailing the basics of hospitality, and how she's grown throughout her career (take a look back at an interview we had with Haile in 2014 here).
Below is what Haile had to say, lightly edited and condensed for clarity, as told to Sam Bygrave.
We're in the Royal and Totti's in Bondi, and I'm the bar manager here. I'm in charge of all of the booze, all the people who serve the booze, and all of the people who are drinking the booze and making sure that they're having a great time. My role is quite diverse I guess, the offering at the Royal is relaxed, it's a pub and it's predominantly tap beer service out there — it's more about the atmosphere and the vibe, it's really a locals' place.
ADVERTISEMENT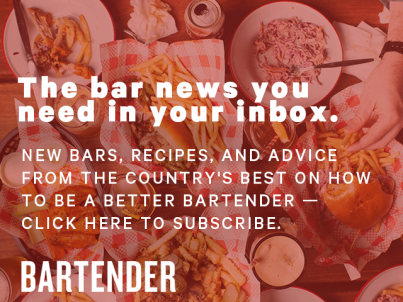 &nbsp
When Merivale purchased the venue, there was some uproar about that. I'm sure you heard about people ripping the ceiling down, jumping on the pool tables. That was obviously a bit of an issue at the forefront of our minds, especially for me — I never want to take away someone's favourite watering hole.
We put a lot of emphasis to the team that we hired, on really maintaining relationships with the locals. I had a really genuine and open conversation with them about how obviously this place matters to people. They obviously care, right?
Once we opened people came in out of curiosity I guess, and they found our staff to be really friendly — our staff made a real effort to remember them, remember their beer order, their names, and to have a chat to them. The locals were sort of surprised. 
The emphasis I gave to the team was: take the time to care. Say hello. Ask their names. Introduce yourself, and make that connection. It's basic hospitality, really.
For me it's about nailing the basics as much as possible, and hopefully giving my team some good building blocks to go into a next level venue, whether it's a restaurant or a cocktail bar or whatever it is.
We're fresh off the back of three months of live music in collaboration with Furphy. We just wanted to test the waters. I've never been so proud in my life — last Saturday, we had a rock band and the whole place was like a moshpit. The bar is an island bar and it was surrounded by the crowd, people crowd-surfing, it was so hot there was condensation coming off the windows. It's always been my dream to have a live music venue, and this was the best — incredible.
With the drinks at Totti's we just wanted it to be super simple; the food is about sharing, really fresh, good produce, the chefs just want to make the produce shine. So we wanted our drinks to be reflective of the Mediterranean, Italian style of the venue, with simple flavours — this courtyard, it feels like we're in Greece or Italy. We've got a really good amari selection, you can buy Negroni buy the litre, half litre,
and glass.
I'm a little more understanding about how important my personal health is, in relation to my performance and my ability to do my job. The hospitality industry is taxing; even when you're sober and looking after yourself it's still hard work. 
It's also the glorification of long hours. I've been doing this for 17 years, and there's been an inherent theme that the longer you work, the better you are and the more kudos you get. And I'm sorry but that's old school and it needs to go into the bin. I have a far better work-life balance now, I don't drink as much as I used to, I look after myself. And my performance is much better. I'm much happier. I feel I am way more productive and better with guests, and with my staff. 
I also don't care about people-pleasing as much as I used to. It's really hard, I think, for people in hospitality. That's what we all do. But I have more belief in myself and in what I'm doing and back myself more now.
I feel like there's always going to be something said for protest, there's always going to be a forum where people want to get their voices heard and you come out with a big sign expressing disdain and disappointment at the lack of equality, but for me I think there's another angle that is more productive  — like how am I within my venue managing equality in my team? I feel like I have a lot of responsibility on many levels because I have a lot of young staff here, and I don't want them to grow up and work up through a career in hospitality and feel like they have to kill themselves for the job, or that they are only ever going to be the host because they've got a pair of tits. I want them to understand that whatever they want can happen, the opportunity is equal whoever you are.
My bar team is 24 people, for around 50 percent of them this is their first time working in a bar. Because Merivale is so big, we do hire a huge amount of people and it can't always be Bartender of the Year-level people. So the starting point is we're looking for personalities — just good people. And then we've got a massive training infrastructure — it's amazing. We have two-day bootcamps for bartenders, which are essentially a certificate in hospitality; when you start working for Merivale you get signed up for that in your first week or two. It happens every week.
The way that we try to keep people motivated is to focus as much as we can on the culture of the team: caring for each other, caring for the venue, building those bonds with each other as a team so even if they are here only two days a week, they do want to grow their product knowledge because they care so much — they don't want to let anyone down.