Say the words Port Douglas and the first thing I think is The Mirage. When I was a kid, I had some fancy friends whose parents took them to The Mirage (I feel like it needs inverted commas or a hushed voice). They were the same kids who went to Disneyland and returned to school with Junior Mints, Big Red and boxes of Nerds – foreign candy we had never tasted before but regularly dreamed about.
The Mirage was a big deal in the late 80s. Christopher Skase, the dodgy businessman who shared the dodgy crown with Alan Bond, was famous for questionable business dealings, his wife Pixie, his escape to Spain and his two Queensland Mirage Resorts. The construction of this $100million goliath of a resort along Four Mile Beach in Port Douglas which opened in 1987 was said by Traveller magazine to have to have transformed Port Douglas "from a sleepy far-north Queensland seaside town into a sophisticated tropical playground for the rich and famous." It was all pastel salmon pink walls, gold taps and imported marble. And the celebrites flocked – everyone from John Travolta to Jerry Seinfeld and Leonardo di Caprio visited Port. And all of a sudden this sleepy town was on the map.
These days The Mirage is still there and although it's changed hands several times and had a few refurbs it has never reclaimed its 1980s glory. For those who remember, there is still some salmon pink to behold.
But for this modern day trip to Port, I headed to the Sea Temple, a cracker of a resort for a five-night mission to unwind and do nothing. Everyday was 37 degrees. Even the locals were saying it was crazy hot for that time of year. But there's nothing wrong with a bit of crazy hot when all you have to do is swim in your hotel pool or at the beach (there is a stinger net if you're worried about the irukandji), go for a stroll along Four Mile Beach or sit by the water drinking icy cold beers with a bucket of prawns. And let's face it, in an industry where the busy nightlife and late nights can suck you in, it's not bad to unwind in a sleepy town in its off-season and keep some of those tourism dollars in our local coffers.
So here are my tips for a relaxing getaway in sunny tropical Queensland.
ADVERTISEMENT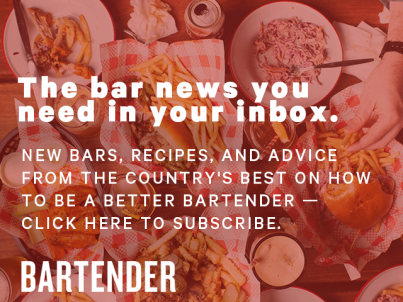 &nbsp
Jimmy Rums Mixing Lounge
13/53-61 Macrossan Street, Port Douglas, 4877, Australia
Jimmyrums.com
Port Douglas has a reputation for the big Queenslander pub and as you walk along Macrossan Street you'll realise there are plenty of them. Some would say too many. But if it's a cocktail you're after, relative newcomer Jimmy Rum's is doing the classics in this tiki-speakeasy in the Portico Building on Macrossan Street. Keep an eye out for a red light and enjoy a classic cocktail from the experienced bar personnel. My Pisco Sour was bang on.  Happy hour is from 5 to 7pm every night, where you can get a classic cocktail for around $12. The Jimmy Rum's 'manifesto' explains the establishment's goal: 'To serve our valued patrons the most delicious drinks at the most reasonable prices in a world of vibrant tiles, exotic tunes and luxurious seating.'
Barbados

Crystalbrook Superyacht Marina, 44 Wharf Street, Port Douglas
barbadosportdouglas.com.au
If you're looking for something a little fancier than the tin shed but still with that waterside ambience, then look no further than Barbados which is located inside the old marina building. Don't let the time warp of the Marina building fool ya, (I think it was also from the Skase era), as this bar is very 21st century. It's positioned on the timber boardwalk with a stunning view over the Dickson Inlet, Coral Sea and Mossman ranges. Known for it's sunset drinks and a focus on rum, expect to see some rum classics as well as a nod to tiki such as the Weniki Tiki – Bacardi Gold Rum, 42 Below, Passoa, Coconut Cream and pineapple juice. You don't get much more tropical than that. If cocktails aren't your thing, sip on a mini bottle of Moet while you enjoy one of the 'boards' – sharing plates such as the ocean board (prawns, squid and oysters) or the meat board (a selection of charcuterie and meat balls).
N17 Burger Co.
22 Macrossan Street, Port Douglas
n17.com.au
Finding a delicious burger joint when on holidays is never a bad thing, except maybe for the waistline. But you can figure that out with your 7-day gym membership at the local 24/7 gym which does deals for travellers. This burger joint is up to big city standards, no question at all. English owner, Simon McLeod and his team deliver burgers are made using local meats from Malones butchers. The fully licensed mini bar also stocks UK imports as well as local craft beers from the Barrier Reef Brewing Co Cairns, an award-winning craft microbrewery I was pretty stoked to have a freezing cold Asahi with a stubby holder to boot. I opted for the traditional cheese burger and some loaded 
The Tin Shed (The Port Douglas & Districts Combined Club)
7 Ashford Avenue, Port Douglas
Thetinshed-portdouglas.com.au
This is the iconic rissole of Port Douglas. It's been around forever and has your classic relaxed RSL feel and prices but with the benefits of a stunning view from the large deck out over Dickson's Inlet with the mountains stretching beyond. You can watch the cruisers from the reef pulling in and out of the marina while you sip on a cold beer and a 700g bucket of prawns. You haven't been to Port Douglas without a trip to the Tin Shed.
Pullman Port Douglas Sea Temple Resort

Mitre Street, Port Douglas
Pullmanportdouglas.com.au
I've been to Port Douglas a handful of times now and I keep coming back to this resort. I love the apartment-style rooms with full-kitchens and the central pool. Again, they do some pretty spectacular deals in the off-season for a five-star resort and they have fine-dining restaurant and a 2-for-1 Happy Hour at the pool bar. The pool makes it a popular pick for young families so if that's not your thing maybe look closer to town. The resort is located about five kilometres from Macrossan Street but there is a regular shuttle bus into and out of town. Or, if you're keen to keep active on your trip you can stroll down along Four Mile Beach (if the tide is low). It takes about an hour but it's worth it as the netted area of the beach is right at the town end of the beach offering a much-needed dip at the end of the sweaty walk.