Growing up with hospitality in her blood, Deidre Ryan cut her teeth in her homeland of Ireland working everything from fine dining to high volume nightclubs. She headed to New Zealand before landing in Australia for what was suppose to be a short stint in hospo. Nearly a decade later she is in one of the top jobs at Merivale. Here she talks about her love of hospitality, nurturing staff and sticking with hospitality for the long game.
As told to Amy Spanton
Hospitality is in my blood from my late father and his side of the family.  I was also very lucky to grow up in a beautiful part of Ireland that has hospitality at its heart. Kinsale is a small picturesque town that thrives on tourism. During school and college years I worked in everything from fine dining to high volume night clubs and caught the bug for life. I was very fortunate to work for some incredibly passionate owner operators that put energy and time into upskilling me. 
That being said I was jaded about hospitality by the time I hit Australian soil. I had intended on working for six months before returning to Ireland to finish by Professional Qualification in Tax, then I started working for Merivale. 
I applied for a role as a section waiter but after a friendly and casual conversation some bigger doors were opened for me and I was later offered a role in as an ASM in Pool Club. I immediately felt and understood the culture of a passion for excellence, pioneering and care that still shapes the group today. This teamed with a family vibe and professional approach reignited my love for the industry.
ADVERTISEMENT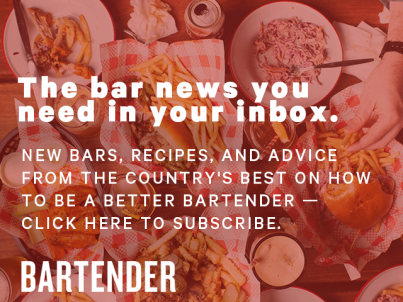 &nbsp
In my time with the group I have moved through various roles, venue manager Pool Club, head of operations Ivy, general manager Coogee Pavilion and group operations manager which has in the past year moved to focusing on operational execution of new venues. I gravitate to high volume and challenging venues. I have learned so much, been given so much opportunity and made some life-long friends along the journey.
The thing I love most about the bar industry is the people. Working in an industry that attracts talent spanning so much diversity. In general, the people that I work with that are full of warmth, have a thirst for knowledge and a passion for providing experiences to people that will create memories of all kinds.
The thing I hate most about the bar industry is the challenge of career progression. I think it's really challenging to navigate without guidance and that as an industry the avenues of opportunity are often either invisible or unattractive to people.
Lots of people have mentored and inspired me. Justin Hemmes is a visionary who is generous in sharing time, experiences and knowledge. His incredible eye for detail and creating atmosphere is inspirational and so astute that it is basically a super power. Frank Roberts is a guru that tells it like it is. He has dedicated endless time, care and energy into my development over the years. He challenges me, allows me to introduce and implement initiatives and pushes every idea to the next level. David Clifton, my biggest advocate and the voice of reason. We share a passion for people and team development. His drive for excellence and focus on guests is tireless. Antony Jones has helped me mature professionally and to grow some much needed resilience. We have worked through some really complex operational challenges together and also planned some really great parties!
Toby Hilton, Rebecca Gibbs, Anton Forte, Jared Merlino, Jordan Toft, Sam Egerton, Danelle Alverez, Kathy Savill, Ash Campbell, Paige Aubort, Christopher Hogarth – the list of family that inspire me and share my passion is long and loved. I have learned so much from them all and would lead a boring life without them.
My passion in this industry is people development and career progression. As my roles grew, I began working with progressively larger teams of people. This meant a responsibility for the development of others. This is a daunting prospect when you find yourself with an inadequate tool kit, are suffering with mild imposter syndrome and feel like everyone is looking to you for the answers to what they should be doing.
I was lucky enough to be coached by some very skilled people for my own development. I eventually realised that a large majority of people are waiting for others to provide development to them as opposed to shaping that plan themselves.
I want to, where I can, make it easier for people to take hold of their own development, understand how to gain perspective on where they are, where they want to get to and how they can create an effective plan and source the right resources to achieve what they are aiming for. Being able to do that, even in small part, is exciting and what I am passionate about.
I am focused on the people who are engaged in the industry rather than the people who choose to leave. I think that this is how we change the tide. Creating environments where people are given opportunity, are rewarded for great work and feel like part of the future is what I believe will make roles more attractive and sustainable. If we focus on improving that for the people we have the retention, and in turn, attraction will improve. In short, if we develop and excite the existing internal workforce around us we will shift the perception of the external workforce.
I think that there will always be a large percentage of our workforce that is transient, there are pros as well as cons to this and so it is not a wholly negative reality. On a positive note you open up to a diverse audience of people, skills and perspectives. This enriches our teams and the experiences we deliver. It also allows for flexibility in the workforce for seasonality and other operational challenges that require tricky resource planning. Most importantly we are surrounded by incredible talent that is has converted from an intended 'bridging' staff member to a lifer and superstar. Our focus should be on identifying this talent early, nurturing them and proving that pathways and opportunity exist when we get the chance.
And even if hospitality isn't for you, you can still gain invaluable life skills like how to engage with people, grow resilience and think on your feet will stand to you in any role regardless of industry. That should be celebrated in a world where adulting is getting harder and we need all the skills we can gather to succeed.
I am lucky enough to be a contributor of some of the People Development Programs we deliver in Merivale. This has been an exciting and ever evolving area for the group, particularly over the past five years.
We have many streams to our training and development including an academy for all frontline team on induction to the group headed up by Sam Egerton, an incredible apprenticeship chef programs headed by Peter Doyle and leadership development. These leadership programs have been tailor written by our Senior Management Team to tackle the real challenges our work force face in their roles day to day. These programs cover upskilling in effective business management through to leadership and development of people and teams. One of our in house programs in now Cert III accredited and another is a Diploma for Management and Leadership for those that successfully complete.
Every year we grow our investment into the development of people. This in my opinion has a big impact on proving to people we are invested in their future. We are focused on providing tangible and applicable skills to people that can have a real impact on how they deliver in their roles. The subsequent confidence and contribution improvement mean people are armed for more opportunity and progress quickly into aspiring roles. Long term goals become more attainable and career longevity opens up.
I am very proud to say I work in a team and group with very balanced gender diversity. With 44.5% female/55.5% male on last review 3 months ago for total work force. My environment for the last nine years has felt inclusive and equal, individuality is celebrated. Of course this balance across some teams/departments can differ, which is natural when you offer opportunity equally. At this point in my career, working in the environment I am a part of, I thankfully do not feel my gender is relevant.
If I go back to earlier years prior to coming to Australia there were some definite occasions my skills and contribution to a team was pigeonholed because of my gender. I have had experiences where my message ignored and my passion was translated as 'overly emotional', because I am a woman. Cue rage.
There have been frustrations, some I have dealt with well, some I have dealt with poorly, some I really was overly emotional about. On the whole, I think I have chosen environments that are equal and inclusive as opposed to the challenging the ones that were not. I question if there were opportunities back then to fight change. I feel slightly embarrassed to admit it but in my immaturity I may have shied away from that.
My focus now is creating safe and inclusive environments for people and addressing anything that may threaten that. Also seeking opportunity to improve the feeling of and balance of equality for any team I am a part of. I can do more and hope to have more impact in the years to come. In positions with large teams we have a responsibility and an opportunity to make real change and therefore I am now demanding more of myself in way of proactive results.