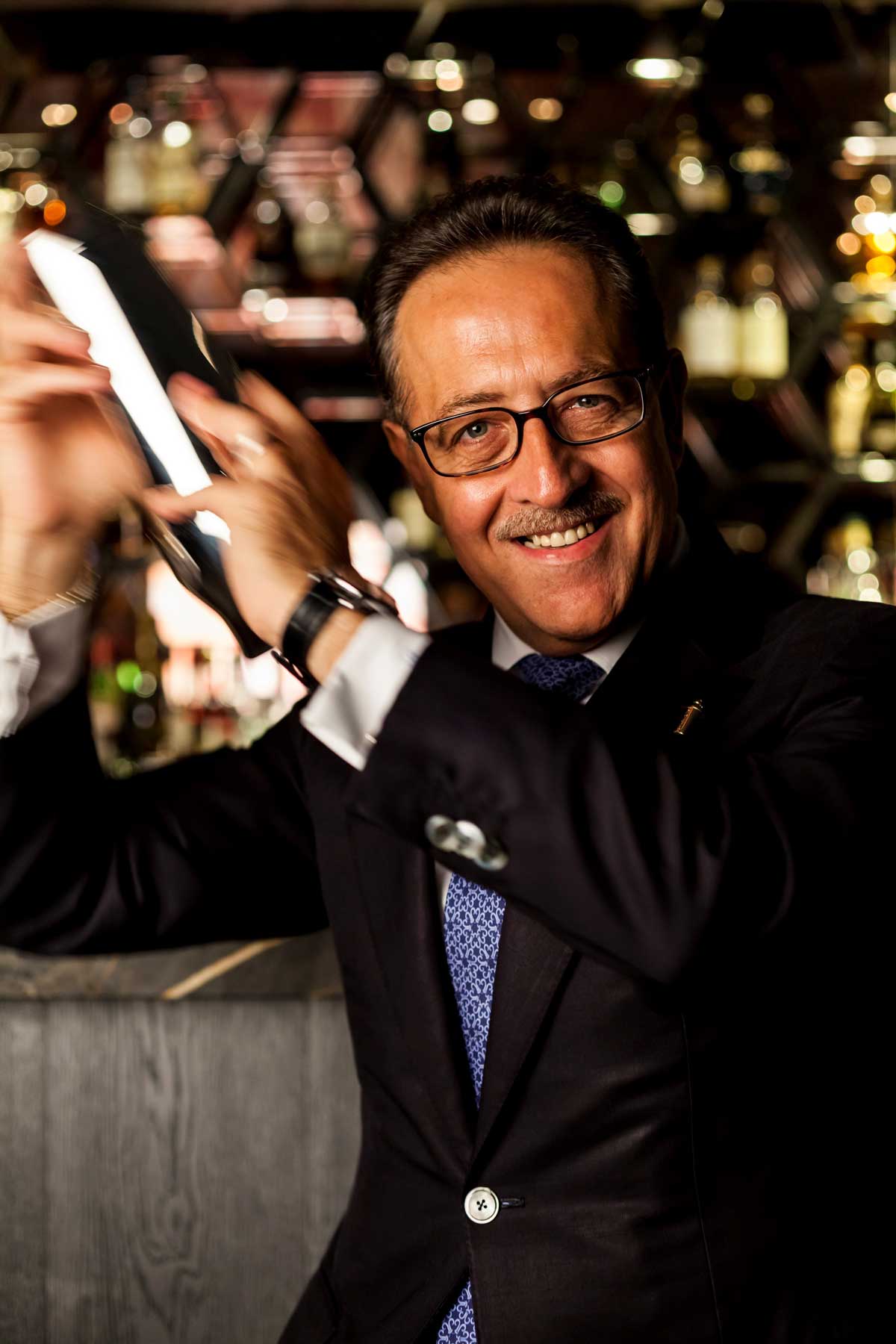 De Kuyper, the world's number one selling liqueur brand, is proud to announce its partnership with Salvatore Calabrese on this year's edition of De Kuyper The Works program. De Kuyper The Works is a series of inspirational workshops designed to upskill Australian bartenders and keep the industry's leading position worldwide. The events will take place mid-August 2019 in Perth, Adelaide, Brisbane, Melbourne and Sydney.
His career spans more than 40 years in the hospitality business, beginning in Maiori on Italy's Amalfi Coast. He holds the record of creating the oldest cocktail in history and the world's most expensive cocktail. Original creator of the world-famous Breakfast Martini and the Ultimate Dry Martini, Salvatore is also the undisputed thought leader of the cocktail and food pairing trend.
"I am very excited to be visiting Australia for the first time and look forward to sharing my love and passion for the art of bartending with the local hospitality community," said Salvatore Calabrese announcing his partnership with De Kuyper The Works.
The Maestro has written 13 books in total. His first book, entitled Classic Cocktails, was a million seller, and The Complete Home Bartenders' Guide (2002) has sold over 600,000 copies, with a revision in 2012 to include 50 new recipes. His other titles include After-Dinner Drinks, Summer Cocktails and Cocktails by Flavor. His latest book published in April 2015 is a re-write of his 1997 best seller Classic Cocktails.
As one of the world's leading and most respected bartenders, Salvatore is an award-winning global powerhouse.
Inspired by the great classic cocktails, Salvatore's skills as a mixologist soon prompted the name by which he is affectionately known today: The Maestro. As befitting such a title, his experiments with new liqueurs, old and new spirits, and fresh juices have resulted in exotic cocktails that have become modern classics in their own right.
"De Kuyper is determined to be the key ingredient partner of great cocktails in bars and homes alike, so we partner with the best the world has to offer to develop creativity and inspiration in cocktail makers. Bringing a living legend such as Salvatore Calabrese to Australia to feature the 'After Dinner Cocktails' trend is a dream come true and I'm sure he will add value to all attendees alike," said Pete Hollands, De Kuyper Brand Ambassador for Australia.
This is the fifth edition of De Kuyper The Works Australia and due to popular demand expanding to Adelaide for the first time. De Kuyper has partnered with world stars such as Dale DeGroff, Jeff 'BeachBum' Berry, Alex Kratena and Nicolas St. Jean for previous editions of The Works.
Attendees will have the opportunity to gain new knowledge across liqueurs' versatility and creative mixology techniques from Salvatore, while learning about the history and production of De Kuyper, from its origins as a small family owned distillery in Holland in 1695 to its continued success today as a global brand, rich in family history.
De Kuyper The Works 2019 Schedule
Venues to be confirmed
Perth – Sunday 18 August
Adelaide – Tuesday 20 August
Brisbane – Thursday 22 August
Melbourne – Sunday 25 August
Sydney – Tuesday 27 August
Bartenders from the Northern Territory and Tasmania will not miss out – speak to your local Bacardi-Martini Australia Sales Representative to discuss how you could win a trip to Adelaide or Melbourne to take part in The Works. Salvatore's presentation for The Works will be filmed and shared for all bartenders across the country to view.
For information about De Kuyper The Works and how to attend please contact your local Bacardi-Martini Australia Sales Representative or Brand Ambassador.