When we think of the most celebrated and influential bars in the Australian scene, one of the first bars that springs to mind is Lotus, the seminal Potts Point cocktail bar opened by Sydney hospitality group, Merivale.
This morning Merivale has announced that they will be bringing back Lotus for an extended farewell popup and closing The Fish Shop (which superseded Lotus in 2012).
Lotus opened in 2002 and was home to top bartenders such as three time Bartender of the Year, Marco Faorone, the groundbreaking Alexx Swainston, and veteran Sydney bartender Petr Dvoracek.
Back in 2010, Australian Bartender publisher David Spanton wrote about Lotus: "Marco was promoting classic cocktails, quality ice and mixers when most of the trade were still getting excited about flavoured vodka. This helped set the stage for a bar that changed the way many bartenders wrote cocktail lists and served drinks. This extremely intimate bar (you need to go outside to change your mind kind of intimate) has continued to influence and has been lucky enough over the years to have a great line up of bartenders from Alexx Swainston to current resident Petr Devoracek to continue the success."
The extended popup is taking place as a way for Merivale to farewell the Challis Avenue site, which the group has sold. Celebrated chef Dan Hong got his start as a head chef at Lotus back in 2008, and will return to helm the popup and bring back some of the dishes that put him on the map: expect to see the cheeseburger, tuna with sweet wasabi and hot fudge sundae making a return amongst some new dishes.
ADVERTISEMENT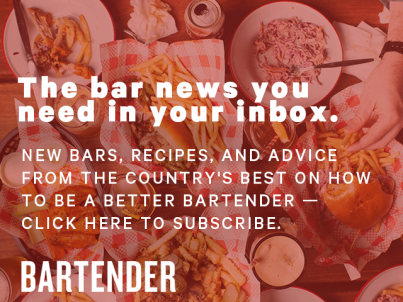 &nbsp
"Lotus was the beginning of my journey with Merivale and my first position as a head chef", says Hong. "I was only 24 years old and hadn't yet developed a distinctive style, but Justin trusted me to cook what I loved and thought was delicious. They were some of the best years of my career and it means so much to go back and cook where it all began."
No decisions as yet have been locked in when it comes to bar crew, we're told, but expect to see more details soon. The Fish Shop will run its last service on Sunday 16 June, after seven years in the space. The Fish Shop was set up and run for Merivale by the late Jeremy Strode, one of the city's finest chefs.
Expect the Lotus popup to kick off this spring.