What's not to like about a cocktail that is essentially a Chartreuse-ified Martinez? We've got to give Beretta credit for pulling this classic out of his repertoire — it's the tastiest Alaska we've ever had.
Alaska Cocktail
45 ml Silvio Carta Pigskin Gin
15 ml Yellow Chartreuse
1 dash orange bitters
Stir down all ingredients over ice until properly chilled.
Strain into a chilled coupe.
Garnish with a twist of lemon.
ADVERTISEMENT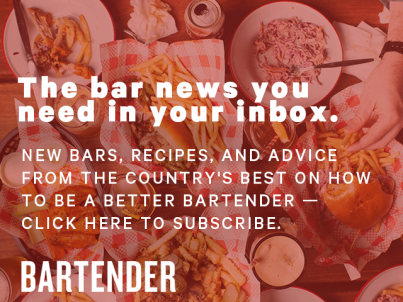 &nbsp