You just need to look at the number of bars that dedicate themselves to old 'mother's ruin' to know that the demand for gin has never been higher.
With World Gin Day scheduled for Saturday 8 June, we thought we'd take a quick trip back in time to chart the rise and fall (and rise again) of gin.
People were drinking gin in London sometime in the 1600s; the bon vivant and writer Samuel Pepys wrote in his diary in 1663 about being advised to take "some strong water made of juniper" to cure, well, constipation.
We've come along way since then.
ADVERTISEMENT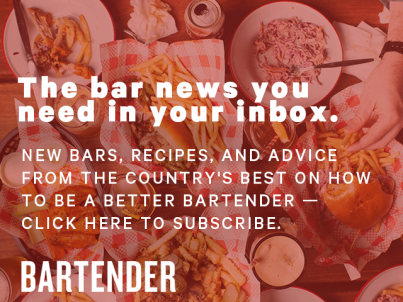 &nbsp
The 18th century saw England reach peak gin: the spirit was the opioid of the masses (that is, when they weren't smoking actually opium), the drunkenness in the streets famously characterised by artist William Hogarth in his Gin Lane and Beer Street prints from 1751.
The gin of these times was at some remove from what we consider gin to be today; this is before the invention of the Coffey, or continuous still, and thus before it was possible to distil neutral, highly refined spirit. There was also a lack of regulations in those days: many a bad batch of gin would do the rounds, made by the unscrupulous for a quick buck. Anyone for turpentine gin, folks? 
The continuous still did arrive, however, and regulations improved; the Old Tom style of gin, with its requisite sugar to disguise the impurity of the spirit (they bear little resemblance to the Old Toms of today), began to fall out of favour as a new London dry style of gin gained currency.
Gin became the drink of the officer class of the Royal Navy (none of that rotgut rum for them), and with it the spirit spread across the globe. Gin would come to replace genever in the cocktails of the USA, and would in fact be the spirit of choice during Prohibition — thanks to ease of production (anyone for bathtub gin?). 
But then came the vodka in the 1950s, and everything changed. If you grew up bartending in the 1980s or 1990s, you were a master of the vodka drink. You may have had all of two bottles of gin, and umpteen bottles of vodka in the bar.
Fast forward to today. There's upwards of 100 gin brands being made in Australia alone; The Barber Shop has upwards of 600 in stock. Gin is made all over the world, and we're truly in the midst of the Gin Craze 2.0, hold the turpentine.
9 Global Gins for World Gin Day
Nikka Coffey Gin
Made on Nikka's Coffey stills, this gin employs 11 botanicals: four types of Japanese citrus (yuzu, kabosu, amanatsu, and shequasar) along with juniper, angelica, coriander seeds, lemon and orange peels, as well as apple and sansho pepper. Asahi Premium Beverages
Star of Bombay
Using a slow-distillation method, the 10 Bombay botanicals (plus by ambrette seed and bergamot orange peel) undergo greater extraction resulting in a fuller flavoured gin, bottled at 47.5%.Bacardi-Martini
Giniu
A 100% juniper gin from Sardinia, made from fresh, wild juniper berries hand-gathered from the Sardinian coastline; you won't find a truer expression of juniper.  Enoteca Sileno
Roku Gin
A distinctly Japanese take on gin, Roku includes six Japanese botanicals in its mix: sakura flower and leaf, sencha tea, gyokuro tea, sansho pepper and yuzu peel, along with a host of traditional gin botanicals. Beam Suntory/CCA
Hendrick's Gin
In the world of gin we live in today, you could forgive one for not understanding just how revolutionary this gin was when it launched. Its addition of rose and cucumber set it apart, and the best part? It still tastes great today. William Grant & Sons
Bulldog Gin
French lavender, dragon eye, and lotus leaves are just a few of the more interesting botanicals that mark this London dry gin out from the rest. Give it a go in a Negroni. Campari Australia
Gin Mare
With distinctly Mediterranean notes from botanicals such as arbequina olives, thyme, basil, and rosemary, this gin offers a distinctive taste that is perfect for a Martini or gin cocktail base. Think Spirits
Prohibition Shiraz Barrel Gin
This barrel-aged gin uses Prohibition gin at 60% ABV, and pops it into ex-American bourbon barrels which have stored shiraz, with a spicy aged character complementing the botanicals. Prohibition Liquor
Never Never Distilling Co Triple Juniper Gin
An Australian gin which is all about the juniper. Aromas of pine needle, rosemary, and citrus on the nose meet a palate that is oily and intense, juniper-driven, and plenty delicious. Proof & Company