Some spirits categories are pretty ill-defined when it comes to how they should be distilled and how the should be aged (hey rum, we're looking at you there), but what makes a bourbon a bourbon is considerably clearer and pretty simple.
Bourbon making differs from, say, Scotch whisky making, in a few ways: first, 51 per cent of the grains used must be corn; the remainder is often made up of rye, malted barley and wheat. Second, it can't be distilled to higher than 80 per cent ABV, and third, it must be aged in new, charred oak barrels (which tend to be of the American oak variety, Quercus alba, though they don't gave to be). To be labelled as "straight", it must have been aged for a minimum of two years.
Stir with ice in a tin.

Top with crushed ice and garnish with mint and fruit in season.
Adapted from Harry Johnson's Bartenders Manual
Kentucky Straight Bourbon is whiskey that has been distilled in Kentucky, aged for at least two years, and with a mash bill of at least 51 per cent corn.
But don't get too caught up in where bourbon is made. Contrary to some myth, bourbon can be made anywhere in the United States of America, though yes, there is a place in America called Bourbon, in the state of Kentucky.
ADVERTISEMENT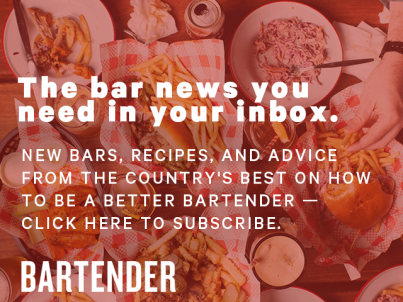 &nbsp
Add all the ingredients to a chilled Julep cup, add crushed ice and swizzle.

Cap with ice and garnish with a mint sprig, lemon wedge and icing sugar.
For the lemon honey, you can substitute 2:1 honey syrup, or to make it the Seymour's way, mix together 300ml honey, 200ml water, 100ml Dom Benedictine, and the zest of three lemons. Leave for 24 hours, strain, and bottle.
What is sour mash? This refers to the acidic residue of previous distillations, called backset, which is added to the new wort before being distilled. It ensures consistency and gives greater character.
And unlike Scotch producers, by law bourbon cannot add any colour or flavour to the whiskey other than what comes through the distilling and ageing process (whereas you can get away with a hit of caramel colouring when making whisky in Scotland).
That's about it. It doesn't mean that it's simple to produce bourbon — there's a myriad of factors that go into creating the delicious stuff in the bottle in front of you — but those are the basics.

Four bourbons for your back bar
Hudson Baby Bourbon
The single grain bourbon is made from 100% New York corn, aged in small American oak barrels. It is a mildly sweet, smooth spirit with hints of vanilla and caramel. William Grant & Sons
Elijah Craig Barrel Proof
This limited release Small Batch, twelve-year-old Bourbon is bottled at Barrel proof and without chill filtering, preserving the natural flavours produced during the aging process. Think Spirits
Woodford Reserve Distiller's Select
Pouring a rich amber colour, with aromas of dried fruit, mint oranges cocoa, vanilla and tobacco. The chewy, palate is rounded and smooth, with citrus, cinnamon, cocoa and spice notes leading to a silky smooth finish. Brown-Forman
Russell's Reserve 10 Years Old
Sweet spices, musk and bay leaf on the nose. On the palate there's spice, notes of chilli spearmint, oak, and mild anise. There's vibrant rye grain, and light spice and caramel on the finish. Campari Australia