Perth, get set for a winter Wednesday dedicated to the best in craft spirits. Back for its third year, the Indie Spirits Tasting is coming to The Flour Factory on Wednesday, 17th July from 5.30pm to 8.30pm. GET YOUR TICKETS HERE FOR THE EARLY BIRD PRICE OF JUST $35 (includes all samples, snacks and seminars)!
The event is presented by yours truly, Australian Bartender magazine, the country's leading drinks mag for the bar industry, which gives you an inside track on the latest booze products to hit the market, direct from the backbar and the still, with a focus on handcrafted and locally-made hooch.
Also staged in Sydney, Brisbane and Melbourne, Indie Spirits Tasting Perth will feature over 25 exhibitors showcasing more than 100 quality craft spirits from grappas to gins, amaros, mezcals and more. There are also master distillers on hand to chat and free seminars hosted by Bartender magazine going deep into the world of indie spirits.
Tickets are just $55 (plus booking fee) and include access to all spirit samples, a hot dog and spirited seminars. EARLY BIRD TICKETS ARE ON SALE NOW FOR JUST $35 (plus fees).
Indie Spirits Tasting Founder, David Spanton says: "It's exciting to head back to Perth with such a fantastic range of Aussie brands and little-known craft spirits from around the world. We're seeing the boom in gins but also categories such as vermouth, mezcal and interesting locally-made liqueurs. These events are growing each year – they are great for Perth and great for our industry as a whole."
ADVERTISEMENT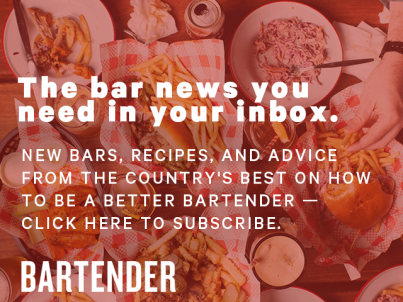 &nbsp
Here are all the amazing exhibitors that will be showcasing their wares on the night:
3Two1 Drinks
Agave Love
Applewood Distillery/ Økar Amaro/ Carter's Original
Cape Byron Distillery
Cerbaco
Enoteca Sileno
Four Pillars
Luxe Wine & Spirits
Melbourne Gin Company
Never Never Distilling
Prohibition Liquor
Proof & Company
Savant Spirits
Sean Valley Gin Company
Southtrade
The Pisco People
Think Spirits
Vanguard Luxury Brands
Whippersnapper Distillery
For more information about the Indie Spirits Tasting including stories, photos and brand profiles from the events in Sydney & Brisbane, click here.
The Indie Spirits Tasting events are proudly presented by the team at Australian Bartender magazine. Head to our website to read all the latest stories about cocktail trends, cocktail bars and the the best booze in the country.
If you're interested in exhibiting in Perth or any of our other Indie Spirits Tasting events, please email david@spantonmedia.com