Perth hospitality group, The Ark Group, will open Scarborough bar The Galway Hooker this November, says group bar manager James Connolly.
"We get a few giggles when we say the name, The Galway Hooker," says Connolly. "Believe it or not it's not an Irish knocking shop but actually a type of fishing boat famous from that part of the world."
The 300 capacity venue is the group's third venue in Scarborough, a beachside suburb of Perth, where they also have Scarborough Beach Bar and The Peach Pit (which is nominated in the New Pub of the Year category at this year's Bartender Magazine Australian Bar Awards).
It's a bar that will draw upon a lot of Irish heritage — think Guinness, of course, as well as Irish whiskey — without going to far down into the rabbit hole of Irish kitsch.
"It's a celebration of all things Irish without being corny or overly themed," says Connolly.
ADVERTISEMENT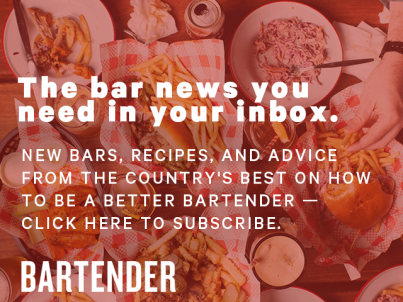 &nbsp
Connolly is putting together the beverage and bar program for the new venue, and is particularly excited to delve into the world of Irish Whiskey, having already mined a number of spirits categories in previous roles — he was instrumental in the old El Publico (tequila), set up the much-lauded (and long running) Enrique's School For To Bullfighting (where gin was the big focus), and amassed a strong knowledge of sugarcane spirits at the old Angel's Cut.
"We will have one of the largest selections of Irish whiskey in Australia (around 70 bottles)," Connolly says. "For me the bang for your buck in Irish whiskey is incredible, this is a real growth category. Irish whiskey sales have increased globally 300% over the last 10 years, with Australia being one of its main export markets. Some of the innovation in Irish whiskey is spot on. Quite a few brands are available in Australia and finding them is all part of the fun and challenge of setting up a new concept."
"We will also be stocking some really great Irish craft spirits. The craft scene in Ireland is really booming."
You can't have an Irish bar without the Guinness, of course, and achieving the best possible pour of Irish champagne is one of Connolly's goals.
"We will have a separate cool room just for Guinness," he says. "Separate gas lines and even a separate top line [reverse osmosis] glass washer (just for Guinness glasses), special line cleaning equipment.The Black stuff will never have tasted so good."
Given Connolly's extensive background in the cocktail world, he's also pulling together a cocktail program that will celebrate all things Irish with a focus on flavour, though he'll skip some of the more avant-garde techniques out there.
"There will be a fair few Irish whiskey cocktails on the menu and using some other spirits too, a bit of poitin and lashes of absinthe and pastis everywhere. The drinks will be based around flavours used in Irish cuisine or based in Irish culture," he says.
"There wont be any rescued milk or Guinness wine (as good as that sounds!) but you can expect to see things that I have done well previously with drinks, They will be packed full of flavour, approachable, well balanced, thoughtful and a bit of fun."
Expect to see a flavour-packed riff on the Irish Coffee, too. The Galway Hooker is expected to open this November, at 148 The Esplanade, Scarborough.