Indie Spirits Tasting Sydney is back for its fifth year and will again be hosted at the stunning Restaurant Hubert on Sunday, 15th September from 1pm to 4pm. The event is presented by yours truly Australian Bartender magazine, the country's leading drinks mag for the bar industry, which gives you an inside track on the latest booze products to hit the market, direct from the backbar and the still, with a focus on handcrafted and locally-made hooch.
To get your free ticket is the simplest thing in the world. All you have to do is click on this link: CLICK HERE FOR FREE ACCESS TO INDIE SPIRITS TASTING SYDNEY 2019!
It will work for the first 50 people who use the link and then it will cut off so get in quick. Don't register unless you're planning to attend as these events are sell-out each year.
Indie Spirits Tasting Sydney will feature over 35 exhibitors showcasing more than 100 quality craft spirits from grappas to gins, amaros, mezcals and more. There are also master distillers on hand to chat and free seminars hosted by Bartender magazine going deep into the world of indie spirits.
ADVERTISEMENT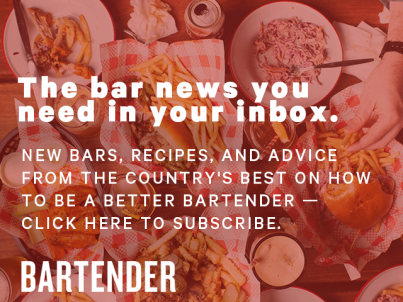 &nbsp
This is just one of the 38 great events lined up over five days of Sydney Bar Week, taking place between Saturday the 14th and Wednesday the 18th of September. It's set to be the biggest Bar Week ever — get over to barweek.com.au and get your RSVPs and tickets sorted before they run out.
*Strictly 18 and over. No prams or babies allowed.