The Australian spirits industry has never been healthier, with new distilleries seemingly popping up every other week. And that's precisely what this event at Rosenbaum & Fuller during Bar Week is all about.
The Aussie Bars' Fair Dinkum Stoke Fest sees some of the country's top Australian-focused bars — bars like Bad Frankie in Melbourne, and Dulcie's in Sydney — come to Bar Week and take over Sydney's own Rosenbaum & Fuller. They'll have some great Aussie brands on the pour, and you can expect banter aplenty, so click here to RSVP asap.
This is just one of the 36-plus great events lined up over five days of Sydney Bar Week, taking place between Saturday the 14th and Wednesday the 18th of September. It's set to be the biggest Bar Week ever — get over to barweek.com.au and get your RSVPs and tickets sorted before they run out.
What: Aussie Bars' Fair Dinkum Stoke Fest '19
Date: Monday, 16 September 2019
Time: 7:00pm to 9:00pm
Where: Rosenbaum & Fuller, Bondi
RSVP: click here.
Celebrating the up and coming Aussie spirits industry we've got some of Australia's fair dinkum Aussie spirit loving bars together for the stoke fest. Brought to you by Applewood distillery and Never Never distillery, come and play with your mates from Bad Frankie, Dulcie's and Rosenbaum & Fuller (possibly Rosellas too).
ADVERTISEMENT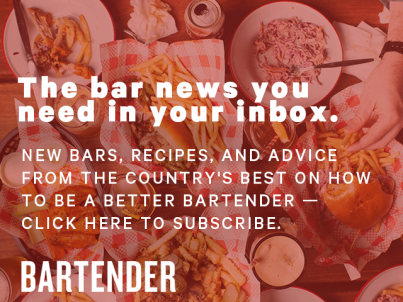 &nbsp