It is one of the most popular brews to come out of the Australian craft brewing scene. The Adelaide-based Pirate Life has seen a great deal of success, hitting bars all over the country and getting picked up by big brewer Carlton & United Breweries.
Now, Andy Freeman's Perth-based Sneakers & Jeans group is working with them to bring Pirate Life to the Perth CBD.
Together they will be opening the three-level Pirate Life Perth, at 440 Murray street in the city, just moments away from the Perth arena (Freeman's other venues, including Varnish on King and The Flour Factory, among others, are also nearby).
You can expect to see a brewery on site, as well rooftop beer garden, restaurant and a trio of bars serving up 1000 to patrons.
"There is a lot of synergies between Pirate Life and Sneakers & Jeans, so we are excited to be bringing a new bold concept to the market," says Freeman.
ADVERTISEMENT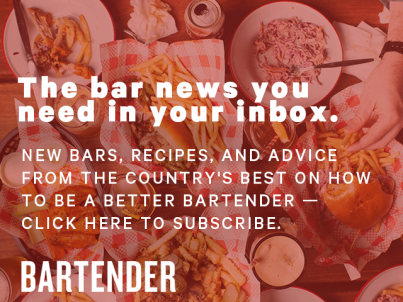 &nbsp
"The conversation about bringing the Pirate Life experience to Perth has been running hot for twelve months and we are now ready to reveal it. Perth and Australia have never seen anything like this; I'm pumped," he says.
It's something of a homecoming for the Pirate Life founders, who moved from WA to set up the Pirate Life brand.
"Almost five years since we moved to Adelaide to set up Pirate Life, it's bloody exciting to have this opportunity to spend some time back in WA and set up a shiny new brewpub with Andy and his team," says Pirate Life co-founder, Jared Proudfoot. "We will be brewing beers exclusive to the venue and continually be challenging our brewers to pump out regular one-off brews pushing the boundaries of what beer can be."
You can expect them to open next year, and in the meantime you can follow their progress on social media: check them out on Instagram here, and Facebook here.