For many years, it felt like Australia's best bartenders would get to a certain point in Australia, then spread their wings and head overseas to get really creative. These days, those bartenders are more likely to stay put, and we've even managed to lure one of the UK's best to set up shop on our shores.
Matt Whiley is the creative brain behind Scout Sydney, which is the sister bar of his London venue, Scout. Since setting up shop earlier this year, he has picked up nominations at the Bartender Magazine Australian Bar Awards, and made the top four at the Spirited Awards at Tales of the Cocktail in the international bartender of the year category — no small feat. 
He's also just released his cocktail book, The Modern Cocktail, and it's a cracker.
Inside, there's 70-plus recipes that Whiley has developed over the years, and you should expect a lot of high concept cocktails within. Whiley is all about pushing the boundaries of flavour, but never losing sight of the main goal: making a tasty drink.
Given Whiley does things a little differently behind the bar, don't be surprised to find some things done a little differently in this book. We particularly like the pages he's devoted to describing and categorising cocktails, given the fact that the language we use to describe what we taste isn't always that clear — it's something to be learned, and Whiley breaks down terms like mineralogy and even what the term dry means.
ADVERTISEMENT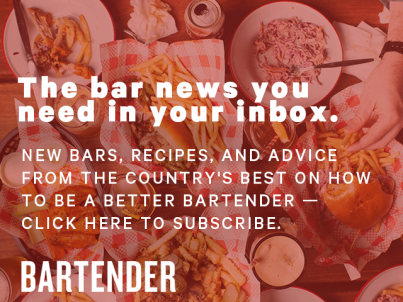 &nbsp
And that's what we like about the book — it gives you recipes, sure, but more than that it gives you an insight into how Whiley thinks about drinks, the creative process, and the ingredients he uses.
And if you've managed to get your hands on a rotary evaporator, this is one of the few books with recipes for you to try out.
And who better to crib from than Whiley?