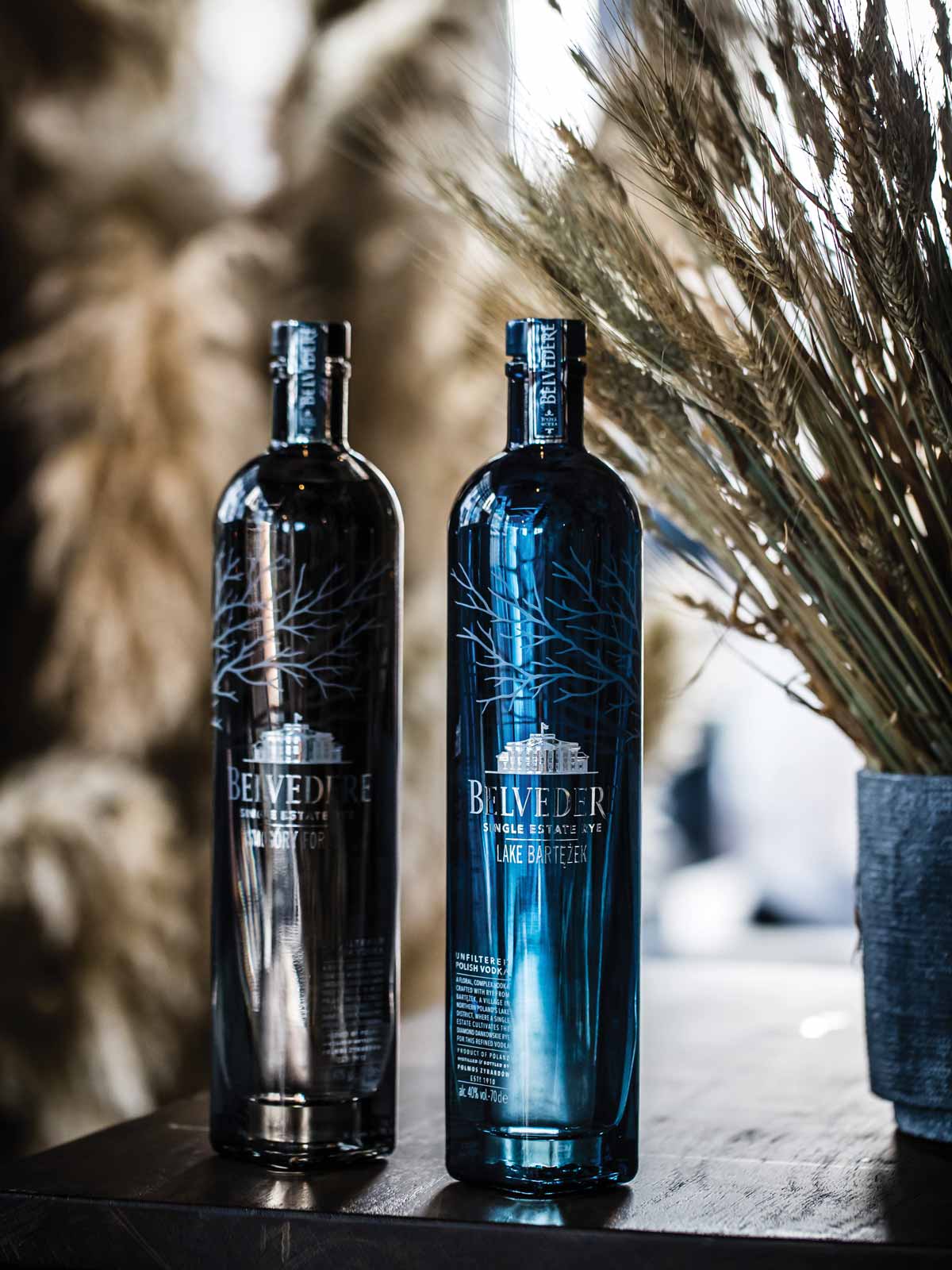 As part of Belvedere's quest to promote vodka with character, Brand Ambassador Garth Foster laid down a challenge to two of Australia's leading bartenders: Blind taste the two Belvedere Single Estate Vodkas of Smogory Forest and Lake Bartezek and create two spirit forward cocktails that showcased the spirit rather than hid it. Nick Tsakris of Melbourne's Arlechin and Aaron Clark, drinks director of The Ghanem Group took up the challenge.
Nick Tsakris
 


GM of Arlechin

Spirit 1 [Lake Bartezek]: This one has a much more pronounced bouquet but a softer expression on the palate. That palate weight starts as being quite citrusy before developing into a beautiful creamy finish. 

Spirit 2 [Smogory Forest]: A much softer nose than the first and I love the secondary characteristics on this one. It's almost as you would expect from a fine gin. I'm going to work with these herbaceous woody notes. And staying within our Italian theme at Arlechin I'm going to bounce those off some bitter aperitifs and some seasonal citrus.

Frutta Invernale
45ml Belvedere Smogory Forest Single Estate
15ml Cocchi Americano
25ml Kumquat juice (kumquats are muddled and then strained)
Thyme Soda
Aaron Clark
Drinks Director, The Ghanem Group
Spirit 1 [Lake Bartezek]: Grassy hints and apple notes on the nose of this one. The palate is much softer than the nose would suggest. This is wonderfully crisp and vibrant, and I would see myself using some native citrus to really amplify this. 
Spirit 2 [Smogory Forest] The thing that jumps out as me with this one is straight away past this enticing mineral rich nose is the complexity of the palate. As well as the grainy notes, I'm picking up rich vegetal and almost a smoky caramelised toffee. I can't wait to put this with some rich berry ingredients for the weight and try and further bring out this smoke. I think I'll make a long play on a classic rye cocktail called Remember the Maine.
The USS Maine was a United States Navy Ship that sunk in Havana Harbor, Cuba in 1898. Its demise was actually due to an internal explosion on the ship, however tabloid journalism blamed the Spanish who were at the time engaged in a war in Cuba against Cuba's desire for independence. The slogan "Remember the Maine! Down with Spain!" was one of the catch cries that swayed US sentiment to join the conflict and drastically increase their presence through the Caribbean.
Who Remembers the Maine?
50ml Belvedere Smogory Forest
7.5ml Cherry Heering
3 drops smoked orange saline*
Eucalyptus leaf
For the Smoked Orange Saline:
For this saline solution we collect discarded citrus rinds and then soak these in our saline solution. This liquid is then strained and infused with paperbark smoke.
For more information on Belvedere Single Estate Vodkas, contact your Moet-Hennessy representative.