You know the Swillhouse Group for their bars, of course — among them The Baxter Inn, Shady Pines Saloon, and world class dive-cum-beer bar Frankie's Pizza — but they've now got into the brewing game, with the release of their very own beers under the label of Frosty's Beer Company.
Frosty's Beer Company has been 10 years in the making, says co-founder and Frankie's bossman, Jordan McDonald.
"At the time I divided my years abroad on a rock 'n' roll touring circuit, mostly in the USA. Always disappointed by the apparent lack of choice back home and seemingly non-existent craft option, I began working with distributors to shift some great beers down to Oz," says McDonald.]
McDonald eventually got to combine his love of rock and roll and his passion for beer when he went to work with Swillhouse's Anton Forte to open Frankie's Pizza by the Slice in Sydney.
"This was Anton's joint, this was a dude I was equally confused and smitten by," McDonald says. "A magnetic weirdo — and he knew good beer. We wound up bonding over the build of Frankie's Pizza, and it was in the running of this joint that we began experimenting with making our own beers."
ADVERTISEMENT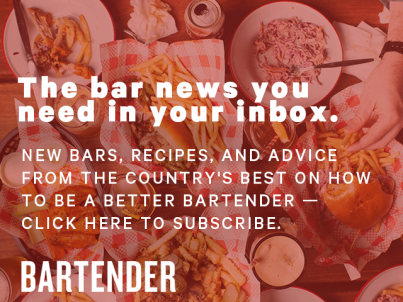 &nbsp
And now they've got two beers in the can that you can put in your face: Frosty's Pale Ale, and Sydney Draught Lager.
"We are here to champion the unpretentious spirit of beer, the great facilitator of fun-times!" Says McDonald. "A beer needs to feel welcoming. It needs to be your friend if you're drinking solo, and your party partner if you're raging with a mob. We create the kind of beers we wanna hang out with."
You can get more information at www.frostysbeercompany.com and follow them on Instagram at @frostysfuntimebeer.