Yael Vengroff is one of those bartenders who captures the room of any bar that she's in; she's at turns funny, quick with an opinion, and cut from the old school bartending cloth. She's the beverage director for the LA group behind The Spare Room, and an influential bartender in both Los Angeles and the USA more broadly.
She's won a few things too, most notably taking out the title of American Bartender of the Year last year at Tales of the Cocktail's Spirited Awards. So when we heard she was a judge for the global final of the BACARDÍ Legacy Cocktail Competition in Amsterdam, we got some time with her to hear more about the way she approaches the gig.
As told to Sam Bygrave
We own The Spare Room in Los Angeles, we have a restaurant called Winsome in Echo Park, and a Chinese restaurant in West Hollywood called Genghis Coen, and we've partnered with the Graduate Hotels in Seattle and we have a rooftop bar that's about two months old called The Mountaineering Club. We have a lot going on right now. I'm very lucky to have bosses who know that I'm going to get work done when I'm overseas!
I run beverage for all of those places, I'm behind the bar at The Spare Room as well. I basically hire awesome leads and oversee their cocktail direction and curate the programs and some of these are still in their infancy — it's very exciting what's coming up next.
ADVERTISEMENT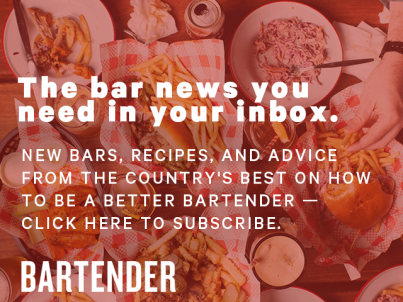 &nbsp
Philosophy-wise, there was a lot [on] the theme of change, and evolution, which I think is very close to my heart and to everyone's heart — it's a natural human tendency, right? Drink-trend wise, verjus made its way into a few cocktails, there were definitely people thinking about acidity from a different standpoint than just lemon or lime juice. Whether that was using vinegars or citric acids, or in the form of a cordial or a verjus — I really enjoy that, it's a really fun way to play with people's minds and their palates.
Fucking balance. I can't tell you how many drinks I tasted that weren't balanced. But then I have to think, though, it was so fascinating — I just love coming overseas because you really start to see that your palate is different to other people. I start to wonder, okay, you know is it me? My palate definitely tends toward wanting the higher acid. We were tasting and Sandrae [Lawrence, another judge] thought one was too sour and I was like, no — on the whole I'm definitely a 'there needs to be more citrus in here' judge.
Balance is so much the hallmark of a great cocktail. Period. I can't even think of anything else a drink needs but fucking balance.
Coconut [in LA] is always very trendy, people are always using coconut water and coconut milk. I think LA is driven by the alco-health movement, if you will — keeping it clean and fresh, that's what people want to drink. People love agave, it's agave everything. 
In general, it's clean flavours — aloe vera, shiso and stuff like that is very popular.
A self-starter. I'm so tired of having to push and pull things out of people. Drive. Where's the drive? Do you want this or not? People I don't have to tell to post that they're at the bar — do you want people to come in and see you or not? It's that simple. I think just the overall drive, and wanting to further themselves, wanting to grow and change is all you really need. It's desire, it's motivation. 
It's been fascinating working up in Seattle, it's just completely different — this city is three hours away yet the culture is so insanely different. Lots of excuses — very 'Oh, that can't happen because of this.' I literally told the bartenders there the other day, I said: if somebody tells you no, it's because they're lazy or they're wrong. I'm not joking, I'm not just saying that. And that blew their minds.
I love a bar that I want to be in seven nights a week. Where you probably know the bartenders that are working there. Personally I love a bar that has great spirits, if I want to drink that, or a fresh juice situation if I want to drink that, but also terrible spirits if I want to drink that. And good wine. And shitty beer. Music is a big thing for me, I'm very passionate about music — I love to dance — so good music, good lighting, those drink offerings… that's the formula I think.