Back in the June issue, we wrote about how rum — for better or worse — is relatively free from any rules or regulations. What passes for rum at one distillery can be completely and wholly different across the street. That's not the case for Scotch. Here we take a look at the Scotch whisky rules and four ways distilleries innovate and differentiate within the rules.
History of the rules
There's evidence that whisky making was happening in Scotland as far back as the 15th century. In 1494 the first written reference occurs: there's an entry into the tax records of the time recording "eight bolls of malt to Friar John Cor wherewith to make aqua vitae." Whisky was popular enough by 1644 that — as is their wont — the government of the day decided to tax it, at two shillings and eight pence per pint (around 1.5 litres) of whisky. The tax was punitive enough that illegal distilleries flourished and and distillers went to great lengths to hide their operations from the tax man.
This continued until 1823, when a more reasonable tax was put in place with the 1823 Excise Act — the thinking being that a smaller tax over a larger number of distilleries actually paying it would be of greater budgetary benefit. It charged a licence fee to distilleries and an excise of two shillings and five pence per gallon (around 4.5 litres) of proof spirit, according to the Scotch Whisky Association.
The rules of Scotch production have been in place in legislation since the 1909 Royal Commission on Whisky and Other Potable Spirits, which came as a result of the invention of the Coffey still and the distillation of grain whisky (the pot still had been the dominant mode of production until then). The idea of the Royal Commission was to work out whether or not these grain whiskies should be allowed to call themselves Scotch whisky, and laid out some basic regulations for the production of Scotch whisky.
Since then those regulations have been added to, with the most recent standard being the Scotch Whisky Regulations 2009.
ADVERTISEMENT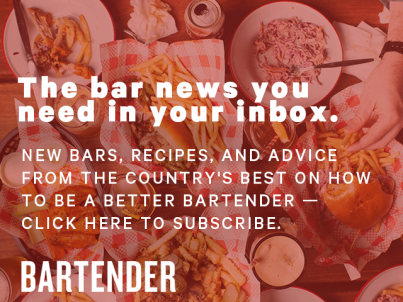 &nbsp
Scotch Whisky Regulations 2009
For a whisky to be sold as Scotch whisky, it must be produced in Scotland and be one:
that has been distilled at a distillery in Scotland from water and malted barley (to which only whole grains of other cereals may be added) all of which have been processed at that distillery into a mash; converted at that distillery into a fermentable substrate only by endogenous enzyme systems; and fermented at that distillery only by the addition of yeast;
that has been distilled at an alcoholic strength by volume of less than 94.8 per cent so that the distillate has an aroma and taste derived from the raw materials used in, and the method of, its production;
that has been matured only in oak casks of a capacity not exceeding 700 litres;

 

that has been matured only in Scotland;
that has been matured for a period of not less than three years;

 

that has been matured only in an excise warehouse or a permitted place;

 

that retains the colour, aroma and taste derived from the raw materials used in, and the method of, its production and maturation;
to which no substance has been added, or to which no substance has been added except water; plain caramel colouring; or water and plain caramel colouring; and
that has a minimum alcoholic strength by volume of 40%.
Further, for it to be labelled as Single Malt Scotch whisky it must be distilled in one or more batches at a single distillery; from water and malted barley without the addition of any other cereals; and in pot stills.
It also defines single malt Scotch whisky, blended malt Scotch whisky, blended grain Scotch whisky, and blended Scotch whisky, but you can go and google that yourself.
Why different whisky from different distilleries tastes different
This might seem redundant: whisky made in one distillery will taste different to that made in another distillery. But if all the distilleries are playing by the same rules, you could be forgiven for thinking those differences might be small. 
And if you're the general punter, you could be forgiven for thinking all whisky tastes like, well, whisky. A 2017 study published in the journal Flavour wanted to know if whisky drinkers could tell the difference between single malts and blends, or, in their terms: 
"does this category distinction correspond to a perceptual difference detectable by whisky drinkers? Do experts and novices show differences in their perceptual sensitivities to the distinction between blends and single malts?"
Spoiler alert, folks: "The firmly established making and marketing distinction between blends and single malts corresponds to no broad perceptually salient difference for whisky tasters, whether experts or novices."
To translate, it means that more often than not, punters don't see much difference between blends and single malts. They're unlikely to group a blend with another blend and single malt with single malt when they taste them blind.
It all kinda just tastes like whisky, according to this study.
But this doesn't mean that there aren't perceptible differences between single malts — it just means consumers don't know a blend from a single malt. 
You being a highly trained and capable bartender, however, know your Islay from your Highland and your peat from your fruit. You know that there are differences in taste between distilleries.
So what does account for the differences between malts? 
Yes, there are rules for whisky making, but there's any number of variables to be tweaked along the way — take a look below.
Base material
One of the most basic rules for Scotch whisky production? It is the base definition of what whisky is: a spirit that "has been distilled at a distillery in Scotland from water and malted barley (to which only whole grains of other cereals may be added)."
Malted barley and water — it's a pretty simple equation. However, there's nothing in the rules which says you can't make a rye single malt, say, or malted barley and quinoa hybrid. The rules state that you can add grains and other cereals to the wash, and in 2017 Bruichladdich announced that they were distilling rye — the first time in over 200 years that a rye dominated spirit was being distilled in Scotland.
Yeast
We take a deep dive into yeast on page 54 in this issue, and yeast is crucially underrated as a means of developing flavour in spirits. It's the yeasts that make alcohol, and in the process they create flavour by producing esters and fusel oils and more. And different strains of yeast will have different qualities — some might help to create more esters, some may be designed to create alcohol more quickly. This is the very start of the flavour-making process.
Stills
To be labelled as single malt Scotch whisky, the spirit must be distilled in a pot still, and it is this process which is another key flavour-producing stage. The size and shape of the pot still helps to determine the nature of the spirit. Generally speaking, stills that are more squat in shape will allow more of the lower, oilier alcohols to come over into the spirit; stills that are taller in shape, like the ones at Glenmorangie (which are about the height of a male giraffe) create a more delicate spirit. This then affects the choices the distillery makes when it comes to ageing — those more delicate spirits will take on the wood and mature more quickly, whilst heavier spirits will need more time with wood to mellow the heck out. 
Oak & Ageing
The actual fermenting and distillation of the spirit is just a brief moment in time when compared to the years that it will spend in a barrel, maturing in the warehouse. The daily interplay between spirit and wood mellows the fiery spirit, adds vanillins and pleasant oak character. The wood must be oak, but there is no requirement for which species of oakis used, another choice that will affect the final spirit.  
10 scotch whiskies to try
Craigellachie 13 Year Old
Here's a Speyside malt that does things a little differently. Made in the same manner and style that it was when it first came off the stills in 1891, Craigellachie is a rich, textural dram with an unabashed hit of sulphur to it — it's a complex and challenging whisky, one for the true believers. Bacardi Martini
Bunnahabhain Stiùireadair
Bunnahabhain Stiùireadair (pronounced stew-rah-dur, we're told), has hints of brine, spice, nuts and vanilla on the nose. On the palage, there's a creamy mouthfeel with dried fruits, sea salt, caramel and gentle spice on the palate.  Proximo Spirits
The Balvenie DoubleWood 12 Year Old
The Balvenie is one of the few distilleries to grows its own barley, malt it in its own malting room, and employ their own coopers — the whole bit. The DoubleWood is aged at least 12 years in ex-bourbon casks and is finished  in ex-oloroso casks for 9 months, before it is married in large tuns for 3-4 months. It's a classy dram. William Grant & Sons
Chivas Regal XV 
Aged for 15 years and finished in Grande Champagne cognac casks. Rich and sweet on the nose, it is smooth on the palate with fruit characters and butterscotch and toffee, rounded off with vanilla on the finish. Pernod Ricard
Glenmorangie 10 Year Old
This dram has aromas of citrus, ripening peaches and vanilla. Vanilla on the palate before a burst of flowery fruitiness. The finish is a clean and salving aftertaste with hints of orange and peach. Moet-Hennessy
GlenDronach Original 12 Year Old
The GlenDronach is an old school single malt, a rich, full-bodied and sherried style.
The whisky is matured for a minimum of 12 years not in ex-bourbon casks but in a mix of used oloroso sherry and pedro ximenez sherry casks. It's non-chill filtered, no colour is added, and is bottled at 43%. Brown Forman
Auchentoshan American Oak
Auchentoshan American Oak has aromas of vanilla, coconut and citrus on the nose, which leads through to vanilla cream, coconut and white peach characters on the palate before finishing with a hint of spice and sugared grapefruit on the finish. Beam Suntory
Glen Grant 10 Year Old 
This whisky is an award-winner, and has aromas of ripe orchard fruit, apples and pears. A creamy palate of apples and cooked almonds leads to a fruity finish. Campari Australia
That Boutique-y Whisky Company Islay Batch 1
These guys are independent whisky bottlers who nab limited release whiskies from some of the world's most famous distilleries — and then package it all up with a bit of irreverence, too. Though the Islay distillery for this bottling isn't named, there's some cheeky clues on the label.  Proof & Company
The Dalmore 12 Year Old
This single malt is aged in American white oak ex-bourbon barrels, and finished in oloroso sherry casks. It is citrusy on the nose with hints of chocolate and spice, which carries through to the palate with a touch of dried fruit, cacao,  and vanilla. Think Spirits