You know, Australia has a lot of camels. Hundreds of thousands of one humped dromedary camels roam the northern end of the country, with some 20,000 camels being imported into the country between 1870 and 1920.
What has all this got to do with bartending and cocktails?
Camel milk, folks.
We may have missed the memo, but camel milk is a thing and it features in this recipe from Scout Sydney.
"The Camelflage is basically a camel and dairy Milk Punch, with bergamot, yuzu, raspberry, and then the pet nat when that goes flat we make it into a caramel," says owner and bartender Matt Whiley in our interview with him here.
ADVERTISEMENT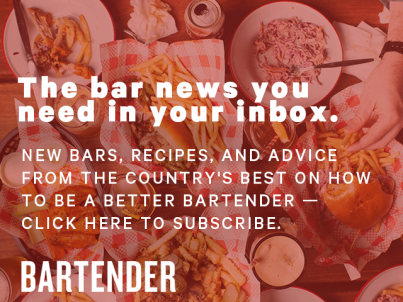 &nbsp
Take a look at the recipe below, but beware if you're wanting to replicate it: it can cost around $25 a litre for camel milk, so it may end up being an expensive experiment.
Camelflage
35 ml Ketel One
40 ml berry split camel & cow milk
20 ml Pet Nat caramel
5 ml bergamot juice
1 ml yuzu juice
Stir quickly, and strain over block ice in a rocks glass.
Recipe from Scout Sydney.