We are living in a world awash in gin. Gin is produced all over the world these days, and Australia is making more of it today than it ever has.
Of course, with all these bottles of gin hitting back bars, the question arises: how much gin do you really need?
Bartenders tend to disagree on this point; some see a role for one or two gins at most, whereas others revel in these many styles of gin and would like to see a thousand gin blossoms bloom, finding a unique use for for each quirky and eccentric outing.
Not all gin is made the same, so we've attempted to loosely divvy them up and highlight a few use cases for five different styles of gin.
1. London Dry
Of all the sales of gin out there, this is the category that actually has some definitions about what you can and can't do: it must be distilled (it cannot be cold compounded); only 0.1g of sugar per litre is allowed, no artificial colourings or flavours are permitted, and it must be distilled to greater than 70 per cent ABV. Other than that, it's good to have a prominent sense of juniper, but there's no stipulations on just how much.
ADVERTISEMENT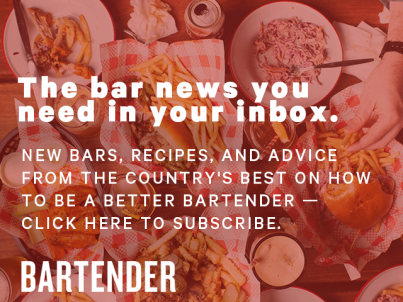 &nbsp
Bulldog Gin
Despite having French lavender, dragon eye, and lotus leaves as a few of the more interesting botanicals, this is still a London dry gin and one that performs admirably in a G&T. Give it a go in a Negroni, too. Campari Australia
2. Export Proof
There seems to be something of a magic number — we think — when it comes to the proof of gin, gins that land around the 47 % ABV mark: they work well in a classic G&T — which is the first job that any utility gin needs to accomplish — and they also play well in a Martini, without being too overbearing, as some navy strength gins can sometimes be.
Star of Bombay
Smooth, bright and complex. Bergamot orange and ambrette seed add a layer of spicy citrus and a floral muskiness. Bacardi-Martini
Monkey 47 Schwarzwald Dry Gin
Hailing from the Black Forest in Germany, and employing 47 unique regional botanicals, it's a complex, satisfying gin. Pernod-Ricard
3. The Navy Strength
They say there were two types of drinks you'd have back in ol' Maj's navy: rum for the crew, and gin for the officers. Who knows how good that spirit was or wasn't, but it did have to meet one requirement: should the liquor spill across the decks, it would need to be of high enough a proof that gunpowder would still light.
It also just so happens that the higher the proof, the more flavour the spirit carries, so these gins work well for mixing.
The West Winds The Broadside
This is an award-winning navy strength gin, which uses sea parsley and Margaret River sea salt in its cast of botanicals. Stuart Alexander
Elephant Gin Elephant Strength
With 15% of profits going towards elephant conservation charities, this is a unique take on navy strength. Luxe Wine + Spirits
4. The Aussie Gin
Australian gin is having a moment. There's any number of beauties employiong native Aussie botanicals — just take a look at The West Winds next to this — but we're also producing some straight up classic gin.
Never Never Distilling Co Triple Juniper Gin
An Australian gin which is all about the juniper. Aromas of pine needle, rosemary, and citrus on the nose meet a palate that is oily and intense, juniper-driven, and plenty delicious.  Proof & Company
Prohibition Shiraz Barrel Gin
This barrel-aged gin uses Prohibition gin at 60% ABV, and pops it into ex-American bourbon barrels which have stored shiraz, with a spicy aged character. Prohibition Liquor
5. The New Wave
Some call it new western dry gin, some call it new world gin, others call them flavoured vodkas. There are hundreds of brands of well made gin that fall under this broad moniker, but punters are looking for something a little oddball and left of centre here. The array of botanicals employed in these gins follows no regulation; just go with what tastes good.
Gin Mare
With distinctly Mediterranean notes from botanicals such as arbequina olives, thyme, basil, and rosemary, this gin offers a distinctive taste that is perfect for a Martini or gin cocktail base. Think Spirits
Hendrick's Midsummer Solstice
This is a deeply floral gin inspired by the eternal mystery of nature's most vivid blooms, which take place on the midsummer solstice. William Grant & Sons
Whitley Neill Handcrafted Dry Gin
Distilled in England's oldest working pot still, 'Constance', this features two unique botanicals – Cape gooseberries and fruit from the baobab tree. Halewood International