Over the last couple of weeks, we've been highlighting some of the deliciously different recipes that come over the bar at Scout Sydney.
Scout Sydney sits atop The Dolphin hotel in Surry Hills, and is owner Matt Whiley's first foray into the Australian bar landscape, having launched earlier this year.
Whiley is well known in the UK and internationally for his innovative approach to drinks, with the original London branch of Scout landing at number 28 on the 2019 World's 50 Best Bars List.
Whiley also figured in the top 10 for the international bartender of the year category at Tales of the Cocktail's Spirited Awards this year, and Scout Sydney also picked up a top 10 finish in the new international cocktail bar award.
ADVERTISEMENT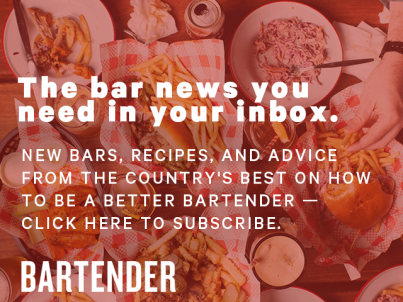 &nbsp
Safe to say, then, that there's a lot of interest in the way they put together their drinks.
You can read our latest chat with Whiley here, and get a look at his Dirty Money recipe below.
And yes, that drink is garnished with a slice of truffle.
Dirty Money
23 ml Ketel One
12 ml 666 Butter Vodka
19 ml cold brew coffee
8 ml pineapple syrup
7 ml fig leaf Johnnie Walker Black
Stir down all ingredients and serve on block ice. Garnish with pineapple and truffle slice.
Recipe from Scout Sydney. Photo by Christopher Pearce.