Cult Japanese whisky brand Nikka is thrilled to announce its Nikka Taketsuru Pure Malt Whisky has recently been named Japanese Whisky of the Year in Jim Murray's Whisky Bible 2020, considered by many in the industry as the world's leading whisky guide.
"Nikka is honoured to be included in this guide of the world's best whiskies across the globe", says Naoki Tomoyoshi from Nikka Whisky International Headquarters.
A tribute to Masataka Taketsuru, the father of Japanese whisky and founder of Nikka, Nikka Taketsuru Pure Malt whisky is a blend of casks from Nikka's two distilleries in the north of Japan: Yoichi and Miyagikyo. To achieve this level of balance and complexity, Nikka's master blenders rely on a large variety of whisky styles, combining the fresh and fruity notes of youthful whiskies with the rich, evolved character of older ones, aged primarily in ex-sherry casks.
Now in its 17th year, Jim Murray's Whisky Bible is approaching one million copies sold worldwide. The 2020 edition saw Murray taste, evaluate and rate over 4700 whiskies using his famous 'Murray Method', for fairness and accuracy.
ADVERTISEMENT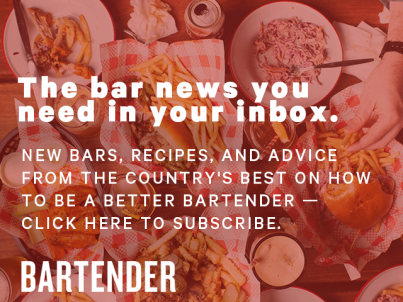 &nbsp
The 2020 edition highlights the best whiskies around the world with categories including overall winners, Scotch whisky, single malt whisky, blended Scotch whisky, Irish whisky, American whisky, Japanese whisky, Bourbon, Rye, Canadian whisky, European whisky and world whisky.
Nikka Taketsuru Pure Malt has received a number of awards in the past including:
Best Japanese Blended Malt at the 2016 World Whiskies Awards;
Best Japanese Blended Malt No Age Statement at the 2015 and 2014 World Whiskies Awards;
93 points, "Top 100 Spirits of 2016" by Wine Enthusiast 2016;
94 points, Gold Medal, Exceptional at the International Review of Spirits 2015
Gold Medal at the 2016 and 2014 International Spirits Challenge
Silver Medal at the 2015 International Spirits Challenge
Nikka Taketsuru Pure Malt Tasting Notes:
Nose : Fresh, fruity and inviting. An abundance of white fruits with peach and freshly pressed grapes. Fine patisserie notes of amandine, marzipan and biscuit.
Palate: Coffee, liquorice, toasted oak, coffee grounds and cigars.
Finish: Liquorice candy all the way. A refined bitterness quickly gives way to more integrated, medicinal
aromas: camphor & eucalyptus. The finish eventually fades out on malted barley notes.
Best Enjoyed in:
Sakura Sour: 30ml Taketsuru Pure Malt, 20ml Cherry Brandy, 20ml Lemon Juice, 7ml Orgeat, Egg White, Grapefruit Bitters
Nikka Mac: 40ml Taketsuru Pure Malt, 30ml Ginger Umeshu, 7ml Lemon Cordial
Old Fashioned: 60ml Taketsuru Pure Malt, Honey water 2:1, Plum Bitters
Nikka Taketsuru Pure Malt is available through Asahi Premium Beverages –asahi.com.au or call 1800 244 054
ABOUT NIKKA
Founded by the father of Japanese whisky, Masataka Taketsuru, Nikka was born in 1934 in Hokkaido and is known for its unique distilleries, one in snowy Yoichi, a terrain similar to Scotland, the other in Miyagikyo. Due to these different environments, the two distilleries produce a wide variety of styles of whisky or single malts, grains and blends that have become sought after across the world.