Billie-Jean Bray from Lord Byron Distillery Bar in Byron Bay made the Top 8 in the 2019 Bartender of the Year competition sponsored by BACARDÍ & De Kuyper. Here she talks about confidence and her plans for 2020.
This year was your first year making the Top 8 — how did it feel on stage?
I almost didn't enter BOTY because of my crippling fear of public speaking. I'm glad I did though because I was able to face my fears, and prove to myself that I can do it. So in a way I feel like a winner, even though I didn't place. Being on stage was an equally exciting and terrifying experience, but the support I had from my peers made it so much easier to be confident and focused on my presentation.
What advice do you have on the comp?
Study! And if you feel confident you've studied enough, study some more. Have your cocktail ideas planned out a few months prior so that you can tweak them if need be.
What's the next year got in store for you?
I plan on becoming a full time whisky distiller next year. My recent move to Byron Bay has given me the opportunity to learn the art of distillation and I'm loving the lifestyle change.
ADVERTISEMENT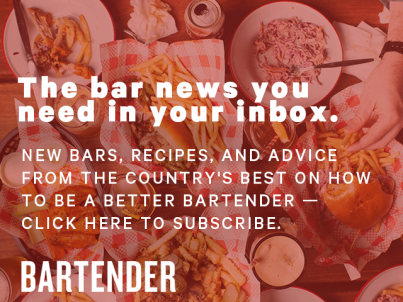 &nbsp