Snags. You love them, we love them, and come summertime they are the focal point of family fracas, celebrations, and commiserations.
We love them so much that we partnered with Old Mate's Place and their Planet Snag spectacular for a recovery session after Sydney Bar Week last September, and so we were stoked — frothin', even — to hear that Planet Snag is returning to Old Mate's Place every Sunday this December.
Why? Because there is good work to do. Every Sunday in December on the Old Mate's Place rooftop Planet Snag will be frangin' out their world-famous sausage on bread. Here's the good — nay, great — part: the snags are on them, and all that is required from you is a donation to the cause, the NSW Rural Fire Service.
The team at Old Mate's Place know that the NSW RFS is going to be flat-out this summer. The RFS is the world's biggest volunteer — that's right, volunteer — fire service.
ADVERTISEMENT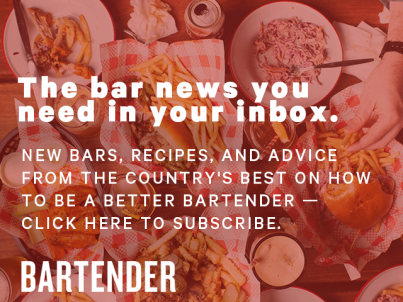 &nbsp
"Even without the current catastrophic fire and weather conditions we are experiencing, the heroes at the RFS need our ongoing admiration and support," says Daniel Noble from Old Mate's Place.
"Our aim is to raise $2,500 by the end of the month. If we hit our target, Old Mate's will match it to juice up the contribution to the brave men and women in uniform," he says.
So if you're in Sydney on a Sunday session, head down to Old Mate's Place between 2pm and 6pm and frang a snag or three.
Oh, and in case you too would like to snag but are not in town, we asked Noble — a mighty fine snag technician if ever there were one — for his advice on crafting a world-beating sausage party.
Noble's 9 top tips for frangin' snags
Must make sure the tongs work; it is essential that you test them before starting the barbie.
Follow the 1:1 ratio for beer when cooking: 1 beer for chef and 1 for the BBQ.
It is always handy to have a group of 'mates' watching the BBQ with you to ensure ample feedback is given on your BBQ technique.
It is a scientific proven fact that white bread is the only bread to be used when talking snags. The roll is too much bread. the roll prevents you from having more snags — there's no need to take up unnecessary room in the stomach.
When in doubt just think: what would Bunnings do (WWBD)?
Slip, Slop, Slap.
The best beer for BBQs are a nice crisp lager.
The best cocktail to match with your BBQ is a Bloody Mary.
There is no such thing as a vegan sausage.