The bartending scene in Darwin may be small, but what they lack in size they certainly make up for in dedication and passion. That commitment to the craft is what saw Joey Folkersma from Chow through to the final eight in the 2019 Bartender of the Year sponsored by BACARDÍ and De Kuyper, the first bartender representing Darwin — as far as we can remember — to make it to the big stage.
Here, Folkersma talks about the support of the Darwin scene, how he prepared for the competition, and his approach to bartending.
It's clearly working for him.
Joey Folkersma
Chow, Darwin
You're the first Darwin bartender to crack the Top 8 — how was the support at home?
Insane! I received so many nice messages, I had to turn my phone off on the day to stay focused on my preparation.
How did you prepare for the competition?
I started really early; February, just reading the magazines and trying to write down everything that possibly could be a question. Besides that, I read a lot of books and blogs. The hardest part I think is the second round: not so much the speed round but the blind tasting. I focused my time on blind tasting in preparation, but still on the day, it's unpredictable. 
ADVERTISEMENT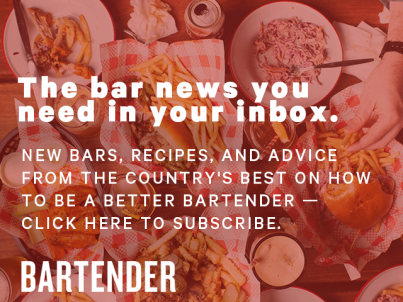 &nbsp
For those who haven't been to Darwin, what's the bartending scene like up there?
Darwin is a small scene, but with some of the most passionate bartenders you'll ever meet. We are all very supportive of each other; Bars of Darwin is the prime example; a training program from bartenders for bartenders. 
The scene is growing slowly, and I am sure that Darwin will have a couple of great bars to visit in the very near future.
How would you describe your approach to bartending?
Service to guests and how flavours work in a drink are my main focus and this what I want each guest to experience. I want them to leave the bar thinking 'wow, that was good!' Adaptability is key, and ego has to stay at home. If people want a Lychee Martini, make it the best they ever had, win their trust with it and then serve them something else. You are there for your guests to have a good time, a great experience. Educate them, entertain them and blow their freaking minds.