The Speakeasy Group are set to open a second outpost of its Parramatta venue, Nick & Nora's in March 2020 in the Melbourne CBD.
And ahead of the opening, they've brought on board former Savile Row bartender, Kayla Reid, as the bar manager.
"We are aiming to fill the Nick & Nora's roster with the best of the best," says Greg Sanderson, Speakeasy Group national operations manager.
"As such my search for the perfect bar manager was not limited to just Melbourne. My contact in Brisbane informed me that one of the absolute guns of Brisbane and indeed Australia, Kayla Reid was actually already moving to Melbourne. I reached out to Kayla and we met up to do a walk through of the Nick & Nora's Melbourne construction site. I immediately liked her and her passion for the bar industry really shone. I could see she that she is a person who loves a challenge, and taking on a 240 capacity cocktail and champagne bar with a massive back bar in the heart of the Melbourne CBD and executing to our standard is certainly a challenge."
For Reid, the move to Melbourne from Brisbane is an opportunity to expand her skillset and further her experience.
ADVERTISEMENT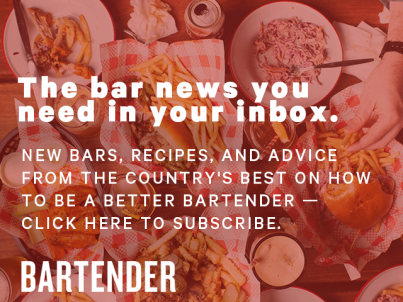 &nbsp
"I left Brisbane with the intent to elevate my skills and push myself to the next level, I think this role is exactly what I was looking for," says Reid. "Not to mention the venue itself is going to be absolutely gorgeous, it's just my style after finishing up at Savile Row. I can't wait to see the finished product. I'm also very excited to be working alongside Greg, I think we clicked from the get-go and that was really what drew me in, I like to have a good relationship with my boss. I can already see how much I'm going to learn not only from Greg but joining the Speakeasy family."
Nick & Nora's Melbourne, much like the Parramatta original, will double down on opulence and service, says Sanderson.
"Nick & Nora's will have a theatrical signature cocktail list of 33 cocktails with a strong focus on champagne cocktails, signature Martini serves and shared experiences," he says. "The 240 capacity venue is licensed to 1am [and] will offer full table service, multiple spaces perfect for events, a massive back bar in true Speakeasy Group style with a focus on Whisky and Cognac, over 70 unique champagnes to choose from (with a 5m long Champagne fridge on entry) and Champagne towers are coming back in a big way! The venue will also be offering canapés, oysters, caviar, charcuterie and cheese from our raw bar."
Nick & Nora's is set to open at 80 Collins Street in Melbourne in March 2020 — follow their progress on Instagram @nickandnorasmelbourne.