Bali is the destination for the Aussie party people — from NRL players after their Mad Monday celebrations to every other Aussie with an Instagram account and a suitcase full of g-string bikinis. Europe has Ibiza, we have Bali. It's noisy, it's loud and if you're looking to dance by a pool all day, you could hit a different club every day for two weeks and there would still be somewhere new.
Here's the lowdown on the booming business in Bali — the outdoor, beachside-poolside dayclub. It all started with Ku De Ta about 20 year ago and then Potato Head ramped things up to another level when it opened on Jalan Petitenget back in 2009. But now it seems a new dayclub is opening each week. In these pages we're not going to cover the old faithfuls — Ku De Ta, Mrs Sippy, Potato Head, Omnia et al. This is just a handful of the must-see that have opened in the last few years as well as the newbies…
The Lawn
thelawncanggu.com
A slightly pared down beach club compared with Café Del Mar or Finn's but a hotspot for the cool set, even attracting the local expat crowd. It's got all the essentials for an on-trend beach club — spectacular views, an ocean front pool, lots of bean bags, boho-chic umbrellas and a rotation of DJs pumping out (very loud!) beats. 
ADVERTISEMENT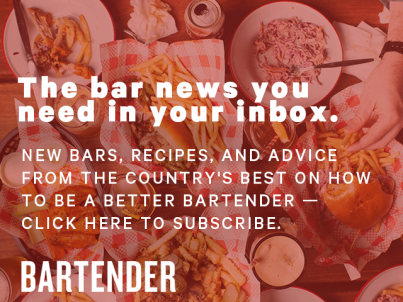 &nbsp
The party here is not limited to the afternoon and often kicks off later in the night. Food is available but it might be a bit loud to hear your friends once the beats ramp up and the sun goes down so maybe opt for lunch, not dinner and head here after to get your dance on.
Finns Beach Club

finnsbeachclub.com
Finn's Beach Club is an epic in every way. Since opening three years ago at Berawa Beach it has set the area alight and the bamboo structure has become an icon of the beachfront. Beach bars, vegan cafes, you name it, Berawa is hot. There are a ridiculous four pools, five restaurants, a sushi bar, bars galore, underwater speakers, VIP areas, daily DJs and a bloody traffic jam just to get into the venue. It's an Insta-lovers paradise. In fact, sometimes it seems like the perfect snap is more of a priority than enjoying the drinks and tunes but hey, that's the world these days, right?
It is by far the biggest beach club on the island spanning 170m of beachfront
Tropicola

tropicola.info
From the team that brought you the famed Motel Mexicola in the heart of Seminyak, is their newest incarnation, Tropicola, which opened back in August 2018.
The team enlisted good friend James Brown (who designed both Mexicola, Africola and Bucket List in Bondi) to realise the creative vision of the space. It sits on a 7000-square metre expanse and is an amphitheatre-shaped beach and pool club cut taken straight out of Miami Beach circa 1985.
Tropicola embraces the best and loudest of the 1980s with fat disco tunes, bright yellow umbrellas, stripy day beds, red and white staff uniforms and tutti-frutti cocktails, courtesy of beverage director, Denny Deluca Del Paso. Tropicola is hot right now, so get in early to secure your daybed, snack on some of the tasty bites from the wood-fired open kitchen and party till the sun goes down and the doors close at midnight. 
There are plans to expand this operation in the near future with a rooftop restaurant and boutique hotel. Watch this space.
La Brisa
labrisabali.com
I feel like this story can't go on without the inclusion of La Brisa. Sadly their sister venue (and one of the most stunning places in Bali) La Laguna is currently closed and undergoing a major renovation (which you can see from the beach) and there are plans for it to reopen in 2020. 
La Brisa is Part of the LYD Bali Group which launched in 2010, and these venues bring a touch of magic to the island. They are the brainchild of the enormously creative husband and wife team, Gonzalo and Sandra Assiego, who pride themselves on "offering the most consummate dining experiences, simply exquisite bars and ethereal sunsets."
Its shabby chic beach house look gives the slick Bali beach bars a run for their money. Using the natural environment, it has been built using reclaimed wood from more than 500 old fisherman boats. The ocean-theme is a real throwback, like being on a desert island, but with tasty cocktails and delicious food. Each nook and cranny is jammed with sand, seashells, antique buoys, handmade fishing rods and straw baskets. There is no infinity pool here; instead the stone pool is reminiscent of the rockpools you played in as a kid. It's no surprise this place is such a roaring success and that the La family continues to raise the standards in Bali with their innovation and attention to detail.  
Café Del Mar

cafedelmarbali.id
Let's kick things off with the newest kid on the block: Café Del Mar. Who knew the Café Del Mar brand was making a comeback? Anyone who worked at a cocktail lounge in the late 90s and early noughties might wake up in a cold sweat remember the Café Del Mar CDs playing on incessant repeat. That and Massive Attack. Anyway, since the first Café Del Mar launched in Ibiza back in 1980, there are now 15 outposts around the globe with this Canggu locale the newest feather in the cap. It's big and it's bold and it looks like a big swathe of white Ibizan beach club has stamped its place on the same stretch of sand that is home to Ku De Ta, Finns and the temporarily closed La Laguna.
Opening in early September this year, the venue is designed to replicate the Ibiza branch, and was conceived by architect Rafael Pasaribu, with local flair added by Aboday Architects. 
And in terms of its beach club offering? Well, of course there is an 700sqm infinity pool overlooking the waves on Berawa Beach, there are VIP suites equipped with private pools, cabanas, an indoor restaurant, all-day casual beach dining, and multiple bars, including two swim-up bars. For the big live acts that will start rolling in, there is a dedicated stage and AV setup to handle large-scale international events.
It looks like the boom of Café Del Mar is set to continue in Asia as they have announced openings for the Maldives and Bangkok in the not too distant future.
Doing it on the cheap
It's worth mentioning that there are a hundred other beach bar options in Bali, a lot of them neighbouring some of the more famous and loud ones like Finn's. Places like Brekele Beach and Tukan Beach offer cold beers and the exact same view at a fraction of the price of the other bars mentioned here. They may lack an infinity pool and an internationally renowned DJ but if you're looking for something a bit more chilled, then duck outside the walls of the ritzy clubs and snoop around as there are bars aplenty.