Every two years since 2009 we announce the Most Influential List, the Top 100 names from the bar industry; the people who have led the charge to make this industry the innovative and entertaining game it is. And again this year, The House of Angostura jumped on board to sponsor the event, held during Sydney Bar Week last September, helping to make it bigger and better than ever.
Over the next week we'll be featuring the Top 10 as they shed some light on making a career in the industry, their thoughts on the ideal bar experience, mentors in their careers, the trends we'll see next year and more.
Next up we have number two on the list, Anton Forte of Sydney's Swillhouse group. You may know Forte as the guy who, with former business partner Jason Scott, has placed at number one three times in the past.
Here, Forte share his thoughts.
#2. Anton Forte
Swillhouse, Sydney
Where do you see the bar world heading in 2020?
No departure from the norm. Friendly service, cold drinks and good tunes.
ADVERTISEMENT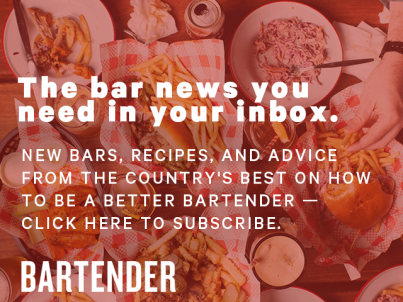 &nbsp
What do you want to see more of?
Zinc bar tops.
What's your ideal bar experience?
It is cold. The weather is gloomy, rain falls lightly. The bar is dark, smokey and quiet. Chet Baker 'Live in London' spins on LP.  Candles flicker, regulars mumble and whisper… My bartender owns the joint. I drink dirty martinis in small, cold glasses. I stay until close.
Who has been a key mentor in your working life and why?
Con Christopoulos is a Melbourne based restaurant owner, businessman, bar operator and hospitality professional. 
Con continually inspires with his passion for food, service, architecture, music, design and hospitality. Somehow he effortlessly combines these elements into beautiful products, classy venues, and successful businesses.
He's generous with his knowledge, fun, sophisticated, exciting and kind.
Above all, I trust his advice — he has a specialised level of experience and knowledge that are unparalleled in the industry.
What are you working on at the moment?
Improving service, integrating art, music, fashion & culture into our product, Swillhouse staff party, marketing our product, making stupid tee-shirts, Hubert events program 2020, fostering a healthy, inclusive culture, launching Alberto's late hours, FreakFlag, The Baxter Inn Sunday's, Frankie's charity event, Swillhouse staff training program, Frosty's Beer Company, Jazzy January, Shady Pines Jamboree, etc etc.
What advice do you have for younger bartenders wanting to make a career?
Stick to the basics, learn from the best, be fastidious with everything you do.