It's a new year, a new decade — depending on whom you believe — and we're back at the Australian Bartender desk working on the big year ahead (like Sydney Bar Week 2020, which this year takes place in August).
But before we do, we wanted to pause a moment and look back at which bars got the most attention online here at australianbartender.com.au in 2019.
1. Double Deuce Lounge, Sydney
The latest bar from the team behind Sydney's Ramblin' Rascal Tavern was the bar that got the most attention on australianbartender.com.au in 2019.
Described by co-owner Sebastian Soto as an "ode to the beginning of the golden age of porn," the bar is light on the 70s touches — a theme bar this is not — doubling down instead on really good stuff to drink. Read the full story here.
ADVERTISEMENT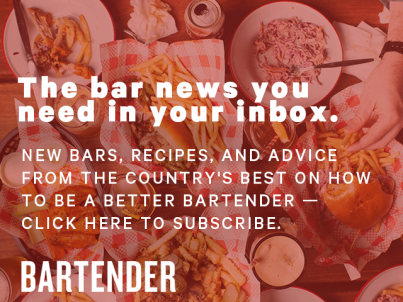 &nbsp
2. The Galway Hooker, Scarborough
It seems that Perth is crying out for an Irish bar by the beach.
We broke the news that The Galway hooker was on the way back in July of 2019, and spoke with Perth bartending veteran James Connolly about what to expect when the pub opens; while there is no opening date as yet, the Guinness taps are in and they're promising the wait won't long.
3. Coretto, Dee Why
Go north of Manly on Sydney's northern beaches and your great cocktailing options begin to dwindle — and dwindle fast.
But that has changed with the opening of Corretto on the beachfront in Dee Why. It's the first bar from award-winning bartender (and sometime Australian Bartender contributor) Kurtis Bosley — read more about it here.
4. Alba Bar & Deli, Brisbane
Jamie Fleming had a great year in 2019, opening his first venue after many years behind the stick, on the road as an ambassador, and after a stint on a certain competitive cooking program.
The Brisbane bar champions three things: sherry, jamon, and hip hop, and at the 2019 Bartender Magazine Australian Bar Awards Alba Bar & Deli picked up the award for Best Bar Food.
5. Proof BBQ & Booze, Newmarket
Veteran Brisbane bartender Ryan Lane was the long-serving general manager at the multi-award winning The Gresham; now, he's taken his love for whiskey — bourbon, to be precise — to Newmarket and teamed up with a maestro of the barbecued arts.
The result is Proof BBQ & Booze: read more about the place here and also here.