It seems that moving to Melbourne is a good move for Brisbane bartenders. Former Savile Row bar manager
Kayla Reid recently made the move
, as has Alex Boon, who has been running the bar at the Speakeasy Group's Melbourne outpost of
Mjølner
since last year.
Boon had something of a banner year in 2019, taking out the Australian leg of Diageo's World Class competition and representing the country at the global finals in Glasgow. And 2020 is off to a great start for him, too, as he takes on the role of head of mixology for Speakeasy Group.
The group has an impressive stable of venues, each with a strong focus on cocktails: the iconic Eau de Vie bars in both Sydney and Melbourne, Mjølner (Sydney and Melbourne), Nick & Nora's in Parramatta (with a Melbourne outpost opening soon), and Boilermaker House. With so many venues and more in the works, it helps to have one point of contact driving the mixology program across the group, says Speakeasy Group's national operations manager and co-owner Greg Sanderson.
"The Speakeasy Group is lucky enough to employee some sensational bartending talent at all levels of the company," says Sanderson. "We could easily continue to put out incredible libations without a head of mixology. However, a massive advantage of having this role in place is that myself and Sven have one point of call to discuss the entire groups beverage direction within one conversation."
The role is something of a dream role for many bartenders: the focus is squarely on creating new drinks.
ADVERTISEMENT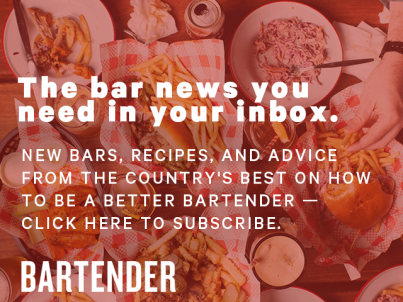 &nbsp
"Alex also gets to devote almost his entire week to drink creation and ensuring each Speakeasy Group cocktail is absolute perfection, where a bar manager also has to do service shifts, stock-takes, ordering etc," Sanderson says. "It is not Alex's job to create each and every drink but to mentor each individual bartender and bar manager that is working on drinks for a list to be the best they can possibly be. His role of course is not limited just to drink and menu creation but it is also to mentor our bartenders in how to do well in cocktail competitions, create drink and ingredient workshops and educations for the bartenders, create and execute internal Speakeasy Group cocktail competitions and of course ensure our drinks are correctly costed and contracts are followed."
For Boon, widely considered as one of the nicest bartenders in the industry, he's keen to encourage the next generation of bartenders in their careers.
"What I'm most looking forward to in this new role is working alongside some incredible bartenders, chefs and floor staff in the Speakeasy family," says Boon.
"I've always looked up to and admired the venues within the Speakeasy Group so being able to work so closely with Sven, Greg and the team on some incredibly exciting projects is a dream come true. I'm excited to pass on the lessons I've learned from my mentors and the incredibly talented individuals I've been lucky enough to work with over the years to the staff and help guide them in avenues of the industry that they'd like to pursue."
And it looks like there's going to be plenty of work for Boon to get stuck into. As Speakeasy Group managing director — and one of the 2019 Top 10 Most Influential List personalities — Sven Almenning has said to us, there is the Melbourne instalment of Nick & Nora's due to come online soon, and another venue in the works in Sydney.