The Brisbane bar scene got some very big news in December, when it was revealed that Stephanie Canfell, the longtime award-winning operator behind The Bowery, had sold the bar and that after 17 years, The Bowery would close.
The bar has been picked up by the team behind 2019 Live Music Bar of the Year, Brooklyn Standard, and is set to open on February 6 as Susie Wongs Goodtime Bar.
Susie Wongs is billed as a "Hawaiian-style diver bar in the heart of Fortitude Valley," by Harlen Pointing, who along with Adam Barton and Emmanuel Sakellarakis will own the Foritude Valley bar. They've pulled together some top talent for the venue, too, with Brooklyn Standard alum Michael Pattinson in as venue manager, and are keeping the current Bowery team in place.
"We have assembled a strong list of Brissie bartenders, such as Jack Stacey (ex-The Gresham) and Pat Grant (Brooklyn Standard)," says Pointing. "We will also be keeping on the current Bowery staff for the new venue. They have a great crew and it would be crazy of us not to utilise who they have there already."
Below, Pointing tells us what we can expect from Suzie Wongs Goodtime Bar.
ADVERTISEMENT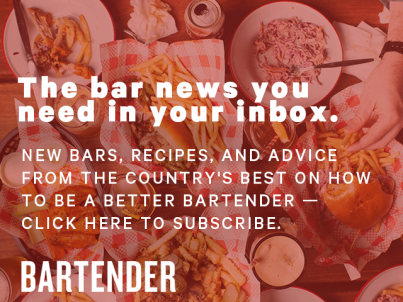 &nbsp
What's the big idea behind the venue? 
Suzie Wongs Goodtime Bar will be a Hawaiian style diver bar in the heart of Fortitude Valley. At its core it is a live music party bar. We will have the best bands in Brisbane playing five nights a week. A great drinks program, and we have managed to snag some of the best staff in Brisbane to come over and get behind the stick. 
What's behind the name?
A fucking good time! 
Can you describe the approach to drinks?
Drinks strategy will be designed by Michael Pattison (ex-The Bowery, The Cloakroom and Brooklyn Standard). We will have some amazing craft Hawaiian beers on tap such as the Kona Big Wave Golden Ale, mixed alongside classic American brands such as Blue Moon and Coors. 
We will show some love to the local stuff too! Of course we can't open a venue and not have Young Henrys on tap. We will be providing a seasonal cocktail list with a focus on tropical style cocktails, some tiki classics like a house Piña Colada and a Zombie, [and] also a large selection of original cocktails and modern classics.
What will the bar do differently to others in the area?
There are a bunch of great operators in the Valley, and we are looking forward to moving into the area and showing what we can do. Live music and good times is our bag, this will be Brooklyn Standard's sister venue. We look forward to providing a consistent live music offering five days a week with the best musos in Brisbane. There is a lot of great live music spaces already in the Valley. But we are looking to create something a bit different, something special, while also complementing the already thriving Fortitude Valley nightlife. 
Can you describe what you're aiming for in terms of the atmosphere of the place?
An escape. A true escapism bar. This will be the definition of a party bar. Somewhere anyone can go and have some great drinks and just dance the night away to some rocking live tunes. Have some banter with the bartenders and just have a good time overall. This won't be a 'quiet cocktail at the bar' kind of venue (don't worry those venues definitely have their place). At 2am I want everyone in the bar to be singing along to the music and dancing and just having cracking a good time!
Right in the thick of it. Middle of the Fortitude valley. We will be open 5 nights a week, Susie Wongs Goodtime Bar will open Wednesday to Sunday, from 5pm to 3am, at 678 Ann Street, Fortitude Valley.