The Adonis. It's an old drink, seemingly made for the modern times in which we live. 
Low-alcohol drinking? Tick that box. The Adonis is one of those rare beauties that brings together the grapey goodness of both vermouth and sherry — it's very much a low-alcohol drink.
The recipe for the Adonis dates back to the 1880s, and was, depending on who you believe, created at the Waldorf Astoria or the Hoffman House. Either way, it's a New York drink.
And this particular one is the Adonis you'll find in the lounge of the New York steakhouse-inspired Sydney bar and restaurant, The Gidley.
Here they infuse the sherry with leftover pineapple skins — a move we last saw with the delicious take on the Adonis at Dead Ringer — and they batch all their drinks for service (hence the water in the recipe). The end result? It's an elegant way to kickstart the night (or, dare we say, a healthy steak lunch). 
ADVERTISEMENT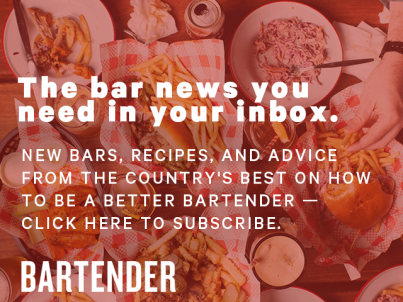 &nbsp
The Gidley's Adonis
45 ml pineapple skin sherry
30 ml sweet vermouth
5 dashes Angostura orange bitters
20 ml filtered water
Batch all ingredients, chill.
Adapted from a recipe at The Gidley, Sydney.
Photo: Christopher Pearce