We know about Singapore's many great bars; here are some tips on where to get delicious eats when you next hit this little island nation
After Sydney Bar Week is done and dusted I often head overseas with my wife Amy to regroup before planning for the next year. This year Singapore was our destination for a week for hot weather, cold beer and delicious food. When I tallied it up I realised it had been 10 years since my last visit to Singapore, so most of the bars were new (although many have been covered in these pages by Sam who is a big fan of this town). So, I thought I would focus my attention on the local street food especially the Hawker markets. The set-up has become pretty famous thanks to the myriad travel shows that have covered these spots — if you ask me Bourdain did it best.
What you have are dozens of small kitchens serving up delicious and cheap dishes from all over Asia. Singapore is a mish-mash of cultures with a huge population of Chinese (75%), Malays (15%) Indian (7%) and of course the expats, most of whom work in the number one game in town: finance and banking.  While we checked out many of the city's great new bars (and loved them) we will leave that story to the Aussie bartenders making good over there right now (check out that story in the next issue) but for now this story is all things local food and a few beers throw in too. Let's face it, hawker food is nothing without an ice cold beer to wash it down!
I have heard some people describe Singapore as sterile with all its high-rises, gated communities, clean streets and manicured gardens. To be honest, after many years of traveling in south-east Asia I have no issue with the cleanliness, the quiet roads (Bali traffic is hell) and the generally high standard of living. I could have lived without the smoke haze that was blowing in from neighbouring Indonesia however. Even factoring that in, Singapore is often touted as the happiest city in South East Asia, thanks to the high standard of living. It's got great transport, housing, a commitment to the environment, access to medical care and a pretty stable political system.
On the downside, Singapore is not a cheap town. But that doesn't mean you can't find a bargain. If you look around you can find plenty of amazing things to eat and drink that don't have to be crazy tourist prices. Things didn't start well on this trip when we checked into the hotel and the lobby bar was selling pints of Tiger beer for — wait for it — $25 per beer and $25 for some olives. 
ADVERTISEMENT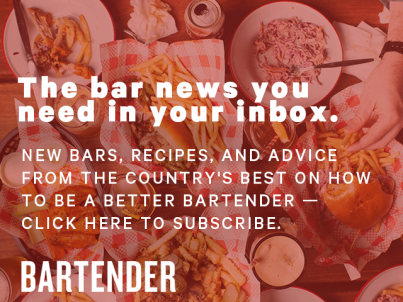 &nbsp
Now understand the Aussie dollar and Singapore Dollar are about the same but they have a 17% tax on top everything so you're looking at just under $60 for two pints — and that doesn't include the olives. After that it became my mission to find the cheapest beer and food joints, the kind the locals love.
*Shiok means delicious in everyday Singapore English
Satay by The Bay
18 Marina Gardens Drive, Gardens By The Bay
This was our first hawker food experience and its right next to the Gardens by the Bay which is one of the busiest tourist attractions and worth a visit if you're a nature lover. Now, my daughter told me about this place as it was on Crazy Rich Asians, and since opening in 2013 has been rammed most days. You will pay a little more here compared to some of the more backstreet hawker markets but it is a worthwhile visit if you're down this end of town. Try the mutton or whole king prawn satay sticks and the cockles with hot sauce from the BBQ seafood stalls. Expect to pay $2 per prawn or just $1 per mutton stick and only $5 for the cockles. A longneck of Tiger will set you back around $10.
Momma Kong's
34 Mosque St, Chinatown
Two young brothers have opened up a small restaurant dedicated to all things seafood, but most come here for their Singapore crab, which many told me was the best in town. What I loved about this place (besides some air-conditioning for a change) was the friendly service. In fact I have to tip my hat to the service in Singapore as I found most staff to be good natured and there to help you have a great night. 
What also helped was that the happy hour is from 5pm to 7pm with $10 pints of Asahi, which is a vast improvement from the start of the trip — but keep reading as it gets better. Food-wise you know you need to try the classic Singapore red chilli crab, but I didn't find it hot at all. If you like some proper heat, consider the black pepper crab. Also, why not order the BBQ stingray with chilli and lime sauce? It tastes just like chicken.
Chinatown Hawker Centres 
There are three main Hawker Centres (think food courts filled with small street food style vendors) in Chinatown. There are two on Smith Street and one on Maxwell street, and they are all simple to find (like most things in Singapore to be honest). Compare this to somewhere like Japan where you could spend all night trying to find the bar you're looking for. 
There are so many weird and wonderful food options in the hawker markets, most of them I had never heard of before let alone eaten. Everything in Singapore is well managed and places face harsh penalties from their food agencies if things are not up to scratch, so you can feel relaxed to jump right in and try anything. 
I suggest you find a table first as the markets during peak mealtimes are crazy busy and expect to be sharing any tiny part of your table with locals who often drop in for their meal breaks during and after work. Some of the tasty dishes we tried was the braised duck noodles, pig trotter in oyster sauce (you'll want to add their fresh chilli sauce), spinach soup and of course loads of chicken, pork, and mutton satay sticks. The good news is none of these meals were over $5, and the best news? The longneck beers were a bargain at $7-$8, from an ice cold Tiger to a delicious Guinness. 
I thought I was doing well with my longneck prices until I was laughed at by Julian Serna (ex-Sydney bartender now owner of Panamericana) because if you're paying more than $4 for a longneck, you're still paying tourist prices. Such is life.  
Lim Chee Guan
Bakkwa is Chinese kind of sweet meat jerky and extremely popular in Singapore. I tried the traditional pork Bakkwa and loved it but it's extremely sweet and more like a desert treat. In saying that if you could only grab one thing to eat to last you a few days (or are a semi pro body builder aka Cosmo) this would be it as one block of this would easily be your required daily calories and some. Look out as it's not that cheap but if you're only trying a small sample amount it will set you back around $10.
Beer with the locals
Singapore Lager
Just released by Trouble Brewing, a local craft brewer that has only been around for a few years but already making a big impact with the cool kid bars. This easy to remember and even easier to drink larger is perfect for the hot and humid local climate and a nice way to also support the emerging local and independent brands.
Guinness Foreign Export Stout
This is the Guinness for me with that little more hops and a much higher ABV of around 7% you only need one to really get into that relaxed mode. Two is amazing but any more and my night might be ending early so make sure your grab some local spicy snacks as this beer works a treat.
Asahi Super Dry
In my humble opinion, nothing beats the refreshment of a tall, 500ml ice cold can of Asahi Super Dry. It's like it is almost tailor-made for drinking in the many hawker markets around the city, because it's a non-offensive, easy drinking lager that we love —
it goes well with just about everything in this hot and humid town.