More and more bartenders are using native ingredients, but who does that benefit?
Australia is home to the oldest foods on earth. Thankfully our culinary identity has evolved way past a kind of undeveloped gimmicky idea of 'bush tucker'. Gone are the days of Les Hiddins — the Bush Tucker Man — chomping down witchetty grubs on SBS as though they were a survival food. The ick factor is disappearing. In the words of Jean-Paul Bruneteau, our food racism — an attitude inherited from first settlers — is dissipating. Australia is waking up. Something is happening.
We are now hard pressed to find a top tier Australian restaurant that doesn't in some way incorporate the oldest foods on the planet. And more locally, we've seen bars like Bulletin Place, PS40, Isabel and Scout begin to incorporate these ingredients on a daily basis. However, this exploration is really only in its infancy. There are over 6500 documented native foods in Australia, of which only 13 are certified for market, locally and internationally.
Restaurants like Orana and Attica have long championed Indigenous produce, connecting with rural communities and ensuring that their buying power is a force for growth and good. However, cultural change can't be made only by hatted restaurants that only the few can ever experience. Where novelty rules the restaurant and bar scene, home kitchens are tailored around the accessible, the understood and the familiar. With Orana chef Jock Zonfrillo set to become a household name as Masterchef's new judge, expect more and more publicity surrounding native produce. If he is who I hope he is, it is his opportunity to shift Australian cuisine beyond the professional kitchen.
So we're at a point where opportunities abound, but we need to be conscious about the enormous practical and ethical issues these opportunities raise. Here's the challenge: can we finally begin to honour an Indigenous cultural tapestry that stretches back thousands of years and drop the exploitative practices that have defined our past?
ADVERTISEMENT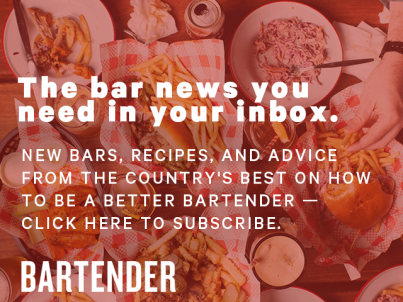 &nbsp
I believe restaurants, bars and the people who define them have a moral responsibility to shape the way in which this growing demand is met. We need to avoid tokenism and establish models of purchasing these ingredients that respect and advocate for Indigenous culture, its intellectual property and communities.
Currently, only one per cent of the value produced by Indigenous foods is generated by Indigenous Australians. If demand continues to outstrip supply, that could worsen. With minimal representation in the supply chain, from farmers to exporters, aren't we getting it wrong? We deny Indigenous Australia profitable involvement in the product of its own intellectual property. And we strip this produce of what truly makes it special: 60,000 years of knowledge and history. The dollar value of this produce is not in how well it pairs with oysters, it is in its long and visceral connection to our country.
The threat presented by lack of ownership and recognition isn't merely passive. It is active. The case of the Gumbi Gumbi tea plant illustrates the threat clearly. Gumbi Gumbi, used for thousands of years in Wiradyuri lands to treat eczema, sprains, colds and other conditions has been the subject of a patent awarded to two Queensland business owners whose Facebook page states that they "invented the name 'gumby gumby' in 1999".  They have reportedly since issued 'cease and desist' letters to Aboriginal businesses using the name. The presence of finger lime orchards in the USA, Thailand, South Africa and Italy raises similar issues of bypassing intellectual property rights.
We don't have any easy solutions to these problems. However, as noted by Suzanne Thompson, chairwoman of the industry's peak group Australian Native Food and Botanicals, we need to have these conversations, build trusting relationships and assist Indigenous people to develop their economic futures from their own intellectual property, either through wild harvest or other enterprises.
We know demand for this produce is growing rapidly, at an unprecedented scale. People want finger limes, sure, but are we happy for the demand to be met from anywhere, or do we want to support real economic benefit to Indigenous communities?  If we want the latter, it needs our bars and restaurants to remain conscientious of their purchasing power. And the dilemma is, development of Indigenous-owned enterprise is unlikely to happen quickly. Our demand is not yet balanced by supply. And that supply must first be built off the back of community support and financial involvement, not on the demands of the restaurant and bar world.
As members of the bar industry we need to ensure that our purchasing power is used in the right way. I've included a list of brilliant suppliers, all of whom are either Indigenously owned or work directly with Indigenous communities. 
Using products just for the sake of it is tokenistic. It's jumping on a bandwagon, and ignoring the social, economic and cultural issues. In the same way that we buy only sustainably grown, or organic produce, we also need to ensure that our dollar, or a fair part of it, is being returned to Australia's First Peoples.  
Evan's top suppliers for native ingredients
Something Wild
Indigenous-owned supplier of native food including open range game meats and native greens and fruits. somethingwild.com.au
Outback Pride/Bush Lolly.
Outback Pride was the seminal bush food company in Australia up until this year. They travelled thousands of kilometres every week to involve, collaborate and connect with rural communities. Gayle & Mike have retired, and Outback Pride is now known as Bush Lolly. bushlolly.com
IndigiEarth
Award winning supplier of modern Australian native products. 100% Indigenously Owned. indigiearth.com.au
IndigiGrow
A new venture from First Hand Solutions, sustains people, land and culture through the propagation of native plants in La Perouse. indigigrow.com.au
Yerrabingin
Australia's first dedicated indiginous rooftop garden. A visionary start-up that disrupts conventional approaches to Aboriginal disadvantage while creating intergenerational capital for future generations to thrive yerrabingin.com.au
Warndu
Indigenously owned supplier of predominantly dried teas and herbs. Great cookbook. warndu.com
Natif
A company which supplies produce, and promotes employment in indigenous communities in outback regional Australia. natif.com.au
Maalinup
Amazing Gallery in Perth, WA selling bush tucker products, catering and education. maalinup.com.au
NAAKPA
Specialising in fresh, frozen and dried Kakadu Plum products. 100% Indigenous owned. naakpa.com.au
Blak Markets
A market that runs on the first Sunday of every month, at Bare Island in La Perouse. This proud social enterprise is home to Aboriginal and Torres Strait Islander artists and craftspeople who sell their wares and tell their stories. firsthandsolutions.org