This month, David Hobbs gives some quickfire advice on suppliers – ways to build a relationship and how to know when there might be better options out there.
Venue operators and hospitality people have a very different relationship with their customers than food and beverage wholesalers. Some of these businesses are modern, organised, flexible and hire great people. Others have been doing it for 30 years and are not keen to change for anyone.
Yet you are their customer, and you can demand a level of customer service. It could be setting ordering windows, delivery slots or minimum purchases. Wholesalers sometimes create rules, terms and conditions for good reasons — other times it's just Sharon in accounts who's been in a bad mood for three years.
Be clear what works for you and your business.
ADVERTISEMENT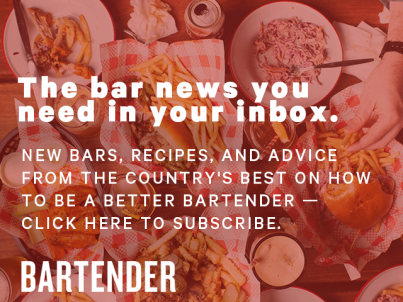 &nbsp
Ask for market updates. If a supplier doesn't bother to do them, consider a new supplier. You'll want to know when there are bargains at the market, and likewise before the price of citrus triples in the summer.
Roll with market and industry trends. Twenty years ago, pork belly and ribs were cheap cuts. Then chefs developed new slow cooking techniques to get the best out of them and made terrific margins. They later became more popular, and prices rose. Get creative!
Ask for volume discounts, particularly on beer, cider and wine. They are generally non-perishable, and if you have the cash flow and storage space, you can often find a 6+1 deal or similar. If you buy six cases and get one free, that's almost a 15% discount.
Embrace the new. In recent years new order management systems have popped up. They offer slick ordering interfaces and leverage group purchasing. They often handle payments, integrate with bookkeeping software and provide data insights and reporting.  Three worth looking at are FoodByUs (foodbyus.com.au), FoodBomb (foodbomb.com.au), and Ordermentum (ordermentum.com).
Avoid paying for freight or delivery fees. Money for nothing. Minimum order volumes are understandable for the suppliers. Carefully ordering non-perishable items once a week for a single large order instead of a few things every day is a compromise worth making. Fresh produce has to be delivered regularly and is the cost of doing business. Some companies will try-it-on, but there are plenty who don't charge anything.
Wine pouring discounts. Nearly all wine suppliers will give a discount of between 7-15% on wines which you serve by the glass. This is an acknowledgement of the expected higher volume of sale and as compensation for possible wastage. You could argue that this is priced-in and if you don't ask for it, you are overpaying.
Extract value. The best suppliers are keen to educate your staff on their product range and even on whole categories. There may be sales reps who can talk in detail about the cheeses, bread, wines or whiskey they sell and provide stock free of charge for training sessions.
Are there co-branding opportunities to pay for menu printing, perhaps? Coasters, coffee cups, aprons, bar equipment, you'd be surprised what you can get if you ask nicely!
Pay on time, reliably. Wholesalers run on similar operating margins as the venues they serve, without the benefit of getting paid immediately by the customer. Writing off bad debts is a reality of their business, so they certainly appreciate the accounts who pay in full and on time.
With the exception of wine distributors, few suppliers will offer lines of credit past 14 days, and many will only be seven days.
Looking at a company credit card is an idea if you would like the option of longer credit terms while gaining points for a holiday, perhaps.
Check your deliveries line by line. I know it's tedious, but it's essential. Flagging missing items and checking weights and temperatures keeps your suppliers honest, and lets them know you are on your game. Request credit notes for short-deliveries for your bookkeeper asap to make sure they don't get forgotten.
Don't be afraid to return poor quality. Someone gets the crap stuff, and someone gets the freshest. Make sure it's known that you won't accept sub-standard quality.
Set budgets for managers. It's easy to never worry about running out of stock. All you have to do is order heaps, right? It's not so great when it's your money, and BAS payments are due next week. So set budgets and systems to only hold the stock quantities you need. Larger companies sometimes set limits with suppliers to get authorisation for higher spending.
Be prepared to switch. If you are in and around state capital cities, you will have dozens of options for each supplier. Call up a new one and tell them you want to trial them for a week and pay upfront. (You can be sure to get excellent service and product that week). Be honest with your existing supplier and tell them why you are trying another option . If you go back, you might find a renewed level of service.
Know your COGS% (Cost of Goods Sold). A customer favourite has been on the menu for three years, but the price hasn't changed. You can be sure the cost of goods has.
The phrase 'a death by a thousand cuts' springs to mind, when your profit margin is steadily getting chipped away.
Talk to other business owners honestly. Don't just stick to small talk like:
"How's business?"
"Yeah, great — busy. You?"
How about "Do you fancy grabbing a coffee next week to compare prices on fruit and veg?"
The industry could do with more sharing of ideas and business owners supporting each other.  
Story by David Hobbs, Icebank Hospitality and Cafe Bookkeepers
Cafe Bookkeepers provides bookkeeping, tax accounting & managed payroll to hospitality businesses throughout Australia. cafebookkeepers.com.au