Over the last five years, the Indie Spirits Tasting has unearthed a bunch of little Australian brands that are grinding away, trying to stake their claim in the competitive Australian (and global! fingers crossed) drinks market. With four Indie Spirits Tasting events happening this year (click here for the ticket links), we've taken the opportunity to chat with some of our local distillers, see what they're working on and find out more about the highs and lows of starting your own brand.
For our first instalment, we're profiling Nick and Ally Ayres, the duo behind Karu Distillery located at the base of the Blue Mountains, just west of Sydney. You can also catch them at the upcoming Indie Spirits Tasting Melbourne on March 29 where both Nick and Ally will be on hand to answer all your questions…
Tell us a little bit about your distillery/brand.
Karu is a partnership of husband and wife, taste and passion combined with the art and science of distillation. We (Nick & Ally) began our distilling journey at the base of the Blue Mountains, New South Wales (or what we call it the Mouth of The Devil's Wilderness) in June 2017. Our first release Affinity was released to the market late 2018 (at Indie Spirits actually). Prior to this we spent two years travelling the country learning from some of our top local distillers grabbing any bit of information we could get our hands on.
We have created a brand that we feel reflects who we are and we're delighted to share this with the world through our boutique creations. Affinity and Lightning are our two gins on the market along with our very striking G&Tea cocktail infusions. In the future we are looking to launch some rum products that we can't wait to share with fellow rum lovers. We use locally sourced produce where we can and draw inspiration from local flora to showcase the unique flavours this country has to offer.
Why? What made you go into such a challenging industry? What were your motivations?
We both have an affinity for great spirits. Early appreciation for craft distilling led to an interest in a growing industry. This interest matured into a full-blown immersion, as we quickly discovered the most exciting world, hand-in-hand with each other. The plunge was taken with the release of our first product 'Affinity' in 2018, which we hope you will love from your first taste, as we did.
ADVERTISEMENT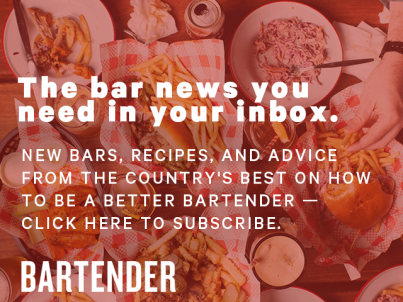 &nbsp
What's a typical day like for you?
Early starts with the usual grind of coffee beans and business admin, but then we get to do what we love – run Karu Distillery! You can find us at any time fermenting, bottling, labelling and chasing the goannas out of the main shed.
It's no secret our climate and environment have been throwing some curve balls our way? Has this impacted you in any way?
We had a few very serious scares throughout the Gosper Mountain fires, which ceased production and led to a loss of trade. In November 2019, as we were driving back from Junipalooza in Melbourne, we had a phone call warning us that there was a fire one kilometre at the bottom of hill from Karu Distillery. We were so anxious about this and terrified of losing what we had worked so hard to create. Fortunately for us, it was a low-wind day providing enough time for water bombers to extinguish the blaze and save our distillery.
For the rest of November and December we had many minor threats from spot fires starting in the area but it wasn't until the Gospers mountain fire jumped Bells Line of Road a week and a half before Christmas and headed into the Grose Valley that the real threat began. Catastrophic fire conditions forced us to put our fire plan into action, as we had nothing but bushland between us and the fire.
Our casks, stock and essentials were all loaded onto a truck ready to evacuate once the warning came in. Ally made sure to graft her floras from the distillery garden so that we would not lose Karu's unique strain of botanicals. Four days before Christmas the warning came in and we pulled the truck full of precious booze out to a safe location, which must have been a very peculiar site for anyone on the roads!
Luck was with us this day. Ash was falling from the sky and you could barely see in front of you. We had the portable IBC with fire pump and main tank ready to go as we watched the sky get darker and turn an intense orange as the smoke on the ridge line grew larger and larger, then just like that it was over as the wind turned. The main fire front was then less than ten kilometres from the distillery over Christmas with the next threat being a catastrophic fire day predicted for New Year's Eve.
Fortunately, conditions were in our favour, so the legends from the RFS and National Parks spent Christmas day/Boxing day climbing the ridge line to back burn. This contained the fire and our threat diminished. We cannot thank the RFS enough for taking time away from their families over Christmas, they are true heroes that we're so grateful for.
We loaded everything back in and made our distillery operational to then be hit by a storm! The heavy downfall shut the bridge off into our area for a few days and caused intermittent power and internet outages which slowed us up a bit, but in truth, we saw this as a blessing as this finally put the fires out and we could go back to distilling.
Tell us about your brands/ products?
We currently have four products which we are very proud of. Our first creation 'Affinity' Gin is an Australian contemporary style spirit which was designed as a sipper. It can also go fantastically well in cocktails that require an Old Tom, as it's naturally moderately sweet. It has a Juniper forward nose with semi-sweet citrus tones that carry to a spice driven floral note but end in rich notes of vanilla and almond.
Our Navy Strength 'Lightning' Gin is super bold with double juniper, which is direct macerated first and then vapour infused with the rest of the botanicals. The triple citrus profile (bitter, sweet and herbaceous) really burst out, alongside distillery grown Rose Geranium, an ingredient which is an absolute star and nostalgic element from Ally's childhood garden, to your senses. The gins we create really focus on flavour journey and mouth feel as opposed to only having a single stand out botanical.
Our G & Tea Premium Cocktail Infusions 'Vermilion' & 'Amethyst' are a cocktail concept for gin & tonic cocktails. We've constructed a complex garnish and deliver it to you in an effortless and time proven method that lends to a stunning visual display. Leave our G&tea bag in your glass, add the gin, wait for the flavour and colour infusion. Add ice and tonic and watch the colours change once more to signify that your flavour perfectly balanced G & Tea cocktail is ready.
Vermilion is naturally coloured red/pink from the Rosella Hibiscus and is a softer Summer style gin and tonic. Orange peel ramps up the citrus and floral flavours to round it out and Honey Bush tea provides a toasty sweetness.
Amethyst is a sweet and sour gin and tonic, inspired by the flavours of Thailand. Gingerroot, Lemongrass and Butterfly Pea flower combine to deliver the royal blue to vibrant violet that has taken the gin world by storm.
Our goal with G & Tea was to create a conceptual experience with your cocktail as well as embracing environmentally friendly biodegradable materials and certified organic botanicals.
Plans for the future?
Our main investment product wise is our Rum, which is set to have a 2021 release date. Every week we are manually mashing and fermenting, stripping low wines and spirit running to fill more barrels. We have been waiting two years for our purpose-built tasting room to be approved, so hopefully having that built will be in our future.
We really want to be able to showcase our products in a much more cocktail conducive environment, keeping our workspace separate. Sharing other distillery's products that we love and conducting blind tastings is something that we look forward to. We are releasing our gin liqueur, closely followed by another liqueur from us also made from our distillery grown botanicals.
Our collaboration gin is coming out very soon, which will definitely be an end of Summer sipper. Stay tuned for more of our locally crafted and quirky products.
TOP 5 Tips on starting your own distillery…
Be adaptable. Things change at the drop of a hat and opportunities arrive suddenly.
Know the materials you are working with. Whatever you are creating takes practice and that's where you find out what works and what does not. Take the time to nerd out a bit.
Patience. Nothing happens immediately or according to plan. Be patient with yourself and/or your team and take the required time to do it right. It's very rare that you will reach where you want to be in five years, immediately or be the overnight success story.
Nothing can cure frustration or a bad mood like a killer playlist. Cleaning, bottle checking & labelling become more fun when it has a soundtrack.
Self-care is key. This is something we are still learning (as well as everything else). You cannot do the tasks required especially well if you are exhausted, stressed and running on empty constantly, so make sure to look after yourself.
ABOUT INDIE SPIRITS TASTING:
Brought to you by the team at Australian Bartender magazine this event is now staged in Brisbane, Perth and Sydney. The event will feature more than 25 exhibitors showcasing more than 100 craft spirits, with master distillers on hand and free seminars going deep into the world of independent spirits. Indie Spirits Tasting is the country's biggest showcase of craft spirits so make sure you book your tickets asap to secure your spot as numbers are strictly limited.
You can get early bird tickets right now, too: they're just $45 plus booking fee and include all the samples, snacks and access to the spirited talks.
Visit indiespiritstasting.com.au to book your tickets to the Melbourne show and to each of the shows around the country. Melbourne is sold out but if you are interested in exhibiting at one of our other events in Sydney, Brisbane and Perth, please email david@spantonmedia.com