Story by Kurtis Bosley
Kurtis is the owner of Corretto on Sydney's Northern Beaches and CBK Hospitality Consulting.
Few jobs in the world subject the human body to physical and emotional strains the way that hospitality does. We put ourselves in the position to receive day-to-day scrutiny normally reserved only for those who work in the public spotlight (cue topical celebrity reference). We act as a guest's mediator, mental gymnast and emotional punching bag, as we work towards the elevation of their experience past that of what is expected prior to entering our little home away from home.
This article isn't one to continue the ongoing conversation about what it is like to be a bar or restaurant owner, but is one to look at how a young operator can move into this role — what do you need to think about prior to making the leap?
This year has seen so many new bars open it's hard to keep up. One of the most exciting aspects of this, to me, is the number of bartenders who have made the transition from employment to ownership with no guarantee of success, only their belief they can succeed. Personally, I have found that the hardest struggle has been separating myself emotionally from the venue and making sure that I'm an operator first, owner second. 
ADVERTISEMENT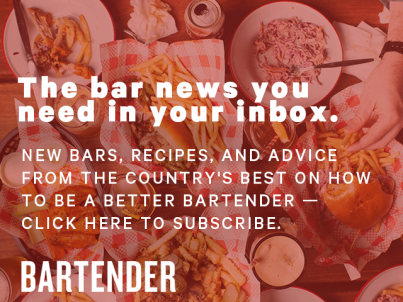 &nbsp
As expected, the first whack of criticism faced is undoubtedly the hardest. Having an obvious emotional connection to the bar is what is going to make it hurt the most when someone comes through to shovel their shit all over your highly prized new work. You know all the blood, sweat and tears that went into opening it. Who are they to judge? What are their credentials? A dark spiral looms in the back of your head.
Ryan Lane, who you may well know from running Brisbane bar The Gresham, recently opened Proof BBQ & Booze, a 'great little locals joint.' A huge part of the transition he states is the need to understand that a bartender is one who gives a service, or as he mentioned, it's not about the "ridiculously awesome, life-changing drinks you make if you can't hold down a simple conversation." If you can't understand that simple part of what we do, then you shouldn't be thinking about ownership.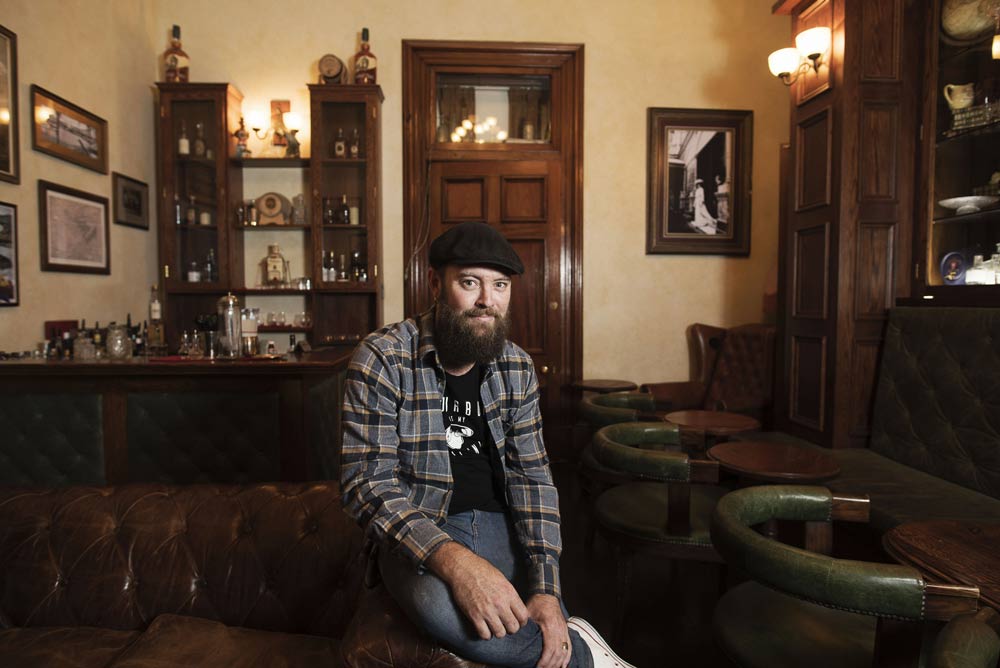 You'll also always have to be ready to work, because "business never stops," says Lane. For me it was so important to understand what goes along with that, or as Ryan put: "Your whole perception changes when it is your dollars on the line and you managing your mental health."
Your mental health as a business owner is paramount, as everything starts from the top. If you're stressed and anxious about work, your workers will no doubt in turn feel the same way. 
Kate McGraw recently opened Isabel in Bondi and takes this lead. "In retrospect, I wasn't actually present in my life outside of work," she says. Without balance no-one is going to benefit. 
Giving more responsibility to staff helps them to develop as well. Natalie Ng of Door Knock in Sydney agrees. "Stepping back is not only good for your sake, it's essential in order for your staff members to grow and learn to take initiative," she says.
The ability to separate yourself from the venue, as an owner, is essential, when opening yourself up to the criticism and feedback that people have. Jamie Fleming opened up Alba Bar & Deli in 2019 and knows this all too well. 
"You kind of think you have a good grasp of what people want or should want," he says. "This isn't always the case and some people just don't get what you're trying to do."  If you can't separate yourself from the venue you won't be able to analyse how to move it forward objectively.
Huw Griffiths from Union Electric has built his venue into an award-winning space over time. For him, though, there are dangers in becoming so focused on what you do that you don't see what is happening around you. "The biggest pitfall is sometimes missing trends and the way the industry is going because you're so focused on your own thing," he says. So be willing to take a step back and allow yourself to be inspired by not only those close to you, but by what other venues are doing too. Appreciation can be just as important as criticism.
Going into bar ownership requires both a mental and physical commitment, long hours and a never-ending supply of stress and anxiety. Through it all though, you know you are building something up from scratch, something that is your own and that hopefully will be a positive space for those who frequent it. 
"Be in it for the love of the industry, not for the money," says Lane. 
What we do collectively is more than just serving food and drinks."Make sure you are having fun," says Fleming. "Everyday has its struggles but never forget all those conversations you've had closing a bar. Enjoy the fact it's yours."