It's a common enough story: a group of mates sit around over a beer, and decide to open a bar. But it's a rather less common story to see those mates follow through and not just open up a bar, but open the makings of a group of venues. That's exactly what happened with the Big Easy Group, who began with their first venue, NOLA, back in 2016.
The group has quickly expanded to have four Adelaide venues, with the addition of The Stag Public House, Yiasou George, and Anchovy Bandit.
Here, Oliver Brown — who along with Matthew Orman, Joshua Talbot and Alex Marshall, owns the group — shares their experience in making the transition from single venue operator to group, and what they've learned from the mistakes they've made along the way.
What's the origin story for The Big Easy group? How did you come to open a bar together?
I guess our start is a bit of a cliché – we were just a few mates chatting over a beer about what our 'dream bar' would be. We are all massive beer nerds and were sipping on a few brews and chatting about how hard it is to find venues with totally independent beers taps. The conversation turned pretty quickly into a 'if not us – who? If not now, when?' philosophy session and we just decided to go for it!
ADVERTISEMENT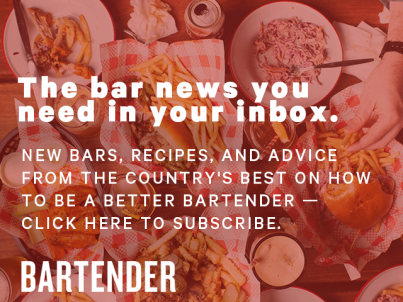 &nbsp
When we started thinking about NOLA the majority of beer taps in the state were contracted by large breweries. We wanted to create a venue where every tap was independent. We were definitely ill experienced in business at the time, and had no idea of what to expect, but after a few maxed-out credit cards and many months of building and painting we were up and running.
NOLA quickly became an Adelaide institution for independent beers and whiskey and we trained up some amazing staff.
From there The Big Easy Group was formed. We operate as a kind of business collective, and this has allowed us to help our staff to open their own venues with our support. The Big Easy Group has since gone on to help key staff open three other venues, Anchovy Bandit, The Stag Public House and Yiasou George.
For us, finding passionate and knowledgeable staff has been key to growing and cementing our reputation in the industry. The Big Easy really exists to help the great hospitality talent in SA stay here and open unique venues that highlight everything that's special about Adelaide.
Why did you want to open a bar and become a bar owner?
For us it was purely out of a love for the products we wanted to sell. We didn't think about how it would work financially, we just wanted to support great whiskey and beer producers. I definitely would not recommend going into a venture without considering finance, but having such pure intensions worked for us. We also believe that as owners we need to be in the bars and venues, working with our staff and being there for our customers. Even as we have grown, each of us is committed to taking shifts on every week.
How do you describe each of your venues?
Each venue is quite different – they focus on different offerings – but you can definitely see our stamp on all of them. The aim of all of our venues is to give customers an immersive experience in spaces with a clear vision and soul. At its core its simple; we just give a fuck about what we are doing. Our staff give a fuck. We sell the products we love and we want to have a damn good time doing it.
Our second venue after we opened NOLA is Anchovy Bandit – it's our take on a traditional Italian watering hole in the suburbs. It's really centered around the locals, somewhere they can pop into a couple of times a week, either for food, drinks or just a chat. The food is simple and produce focused while our drinks lean towards fresh appetitivo style cocktails and Italian table wines. Our customers are very diverse – from young families dropping in for an early pizza and cheeky wine, to the stalwart market gardener whose never lived anywhere but Prospect, to the hjpsters who are renting their first house round the corner – it's a real melting pot which we love.
NOLA is a little bit more fast paced. Obviously with a name like NOLA it's probably not hard to guess that we have been inspired by New Orleans. Our drinks focus is independent beer and interesting whisk(e)y, but obviously a New Orleans inspired venue wouldn't be complete without having a pretty strong cocktail program. Our primary goal at NOLA is to support local brewers, distillers, farmers and musicians by creating an environment that showcases their product. NOLA is open late, gets loud and keeps slinging the fried chicken until the doors close.
Yiasou George has been inspired by the lively Greek taverna. It's a restaurant where we take our food seriously, but not ourselves. The entire venue features murals by local artist Kasper Schmidt Mumm, in dedication to a family friend, George. It's a mix of the Greek Isles, disco balls, and good Aussie timber. The space is about enjoying the food and the company rather than talking about the delicate nuances of plating a dish. We tend to help kick things along by encouraging a few ouzos or pre dinner Pet Nats. Its all about the pita party with George. Big groups, big flavours and big drinks.
Right next door is The Stag Public House. The building itself is an Adelaide icon and contained within its 170 year old walls is our take on the classic Aussie pub. We thought that a pub should be an expression of the neighbourhood it's in, a place of local culture and characters. Hence, The Stag Pubic House is all about community, fresh local food and booze all served by a bartender that doesn't mind a bit of banter. A pub shouldn't be overly complicated. We showcase the Aussie products we love and serve pub food made by scratch in our kitchen. If you're not hungry you can down a lager and play some pool – and no pokies in our pub, thank you very much!
Name one big challenge you faced and how you went about overcoming it?
Growing! The life of an owner operator of a single venue with 13 staff is very different to that of a group managing four venues and over 70 staff. We grew relatively quickly, going from one to four venues in under a year. 
Staffing is always going to be one of the biggest challenges but blaming staff for your mistakes won't fix anything. Our biggest breakthroughs have come from looking at ourselves when errors have been made. Mistakes are normal and each one is an opportunity to improve. How you respond and learn from these mistakes will help build the foundations of a great business.
Where do you draw your inspiration from when it comes to drinks and eats?
For us there are a few fundamental factors that need to be considered; we need to love the product and it needs to fit into the whole concept. For us each venue has centered around a different cultural focal point. A mix of travel and nostalgia really inspires us.
NOLA was inspired by a trip I took to the US in 2014, and that became the foundation for the food and atmosphere.
Anchovy Bandit is inspired by the pizza bars of Italy and its suburban location. We had to think long and hard about what the suburbs of Adelaide really mean to us – the impact of Italian migrants to Adelaide during the 50s created this really wonderful food culture throughout our suburbs that we wanted to showcase and celebrate. The venue's focus is all about approachable food you could eat everyday and drinks that you might not find elsewhere in the area. 
The Stag Public House was certainly inspired by the nostalgia of the traditional Aussie front bar – and we really had to pair the design back to let the bones of the building shine. After 100 years of multiple renovations we had to rip a lot of layers of carpet, additions and fluro lighting to allow the character of the pub to return. We wanted this to be the 'lounge room' for the neighborhood – Adelaide memorabilia covers the walls, we celebrate local events and sport, you can turn up for a quiz night with your mates or drop in for a quiet beer. It's a real community, like pubs used to be.
What's your approach to hiring staff — what are you guys looking for?
People we could be stuck in an elevator with. You're going to be spending a lot of time together so it helps to get along. Passion and attitude would be the other key aspect. You can teach someone how to make a Martini or Sazerac but it's pretty hard to teach them not to be a dick. We have tried, it doesn't really work.
What mistakes have taught you the most? Know yourself. Lose the ego and have some humility!
We learnt this the hard way by having an under performing venue. In 2018 we opened a modern fine dining restaurant that just wasn't attracting the clientele or volume of customers that we had hoped. We had to make a decision, to ride it out and wait for it to pick up or make a drastic change while we still could. So after just 6 months we decided to rip it all apart and start again. Destroying everything we had just created was tough and took a fair bit of humility, but we couldn't let our egos get in the way. We had got it wrong. Fine dining isn't us. We were trying to be something we are not. Out of this Yiasou George was born. This was one of the best decisions we have made to date. We looked past our egos (mine is probably bigger than Josh's) and thought truthfully about the problem at hand. Since then we have been booked out almost every weekend – but most importantly we are enjoying the space ourselves and the staff are having fun again.
What advice would you give young bartenders who want to open their own bar?
Be who you are and do what you like. Don't try to be someone else or jump on a trend, people see right through it. If you like something I can pretty much guarantee you're not the only one. By trying to please everyone you inevitably end up pleasing no one. So keep that in mind, some people wont like it, but the ones that do will come back.
Oh, and be nice to your customers! You're not curing cancer, your mixing them a drink – have fun with it!
What do you think makes a good bar a great bar?
Genuine foundations. Have a strong reason for being and you will build a strong community.
Also, connect with your neighbours. We have found that being a part of the Adelaide East End community and collaborating with neighbouring venues on public events, festivals and things has created a destination precinct that benefits everyone – not just our venues.
Oh, and cracker staff. Always hire bartenders with better knowledge and better banter than you!
What's the attraction of the bar business for you and the team?
For us it's an opportunity to do what we love in the city we love. It's also a very exciting time to be in the Australian hospitality scene, especially with all of the great emerging producers. A few years ago you would be hard pressed to find an Australia Gin or an independent beer so we see it as our responsibility to support these producers and introduce them to the customer.
For me personally it's a great way to impact a whole range of people. People give themselves so many expectations based off of other people's ideas of success. I think if you love something and are passionate about it you will find a way be successful, no matter what it is. Hospitality is a great platform for this and is now more than ever being seen as a profession rather than a "uni job". If you love it, you will make it. One of my favourite stories is from 2017 when the world's top restaurant NOMA made their dishy a part owner of the business. People might tell you there is no career in washing dishes, but hey they don't own the worlds best restaurant.