International Women's Day talks place this Sunday the 8th of March, and to celebrate — whilst raising money for a good cause — some of Sydney's best bartenders are taking over Shady Pines Saloon for what will surely be a killer party.
Stepping behind the stick to mix up their signature drinks on the night will be:
Georgia Collins and Alexandra Hooker from The Baxter Inn; Meg Litherland representing PS40;  Brittany Rowe and Sarah Mycock repping Old Mates Place; Bulletin Place's Atlanta Pahulu; Jas Pirovoc from Cantina Ok!; Emma Bernardi from Alberto's Lounge; and the home team from Shady Pines Saloon, Gracie Peters and Felicity Eshmann.
They'll be making drinks and bringing the ruckus all in the name of RizeUp, a "community-centric charity that provides immediate support to victims of domestic violence."
ADVERTISEMENT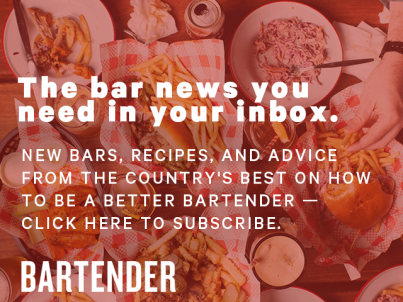 &nbsp
It's a great cause, and all you have to do is get down and enjoy some top flight drinks and banter. Take a look at the details below.
What: International Women's Day at Shady Pines Saloon
Date: Sunday 8 March 2020
Time: 4pm – Midnight
Details: Proceeds from the cocktails created for the event will go to RizeUp as will donations from Swillhouse.
This International Women's Day we're celebrating the women of Australia by throwing a killer party and raising funds for the charity Rize Up.
Shady Pines Saloon will be taken over by some of Sydney's finest female bartenders. This elite team from Sydney's top bars and venues will be serving their own signature cocktails all night.
They are donating their time, expertise and delicious drinks to raise money for Rize Up.