Since kicking off in 2015, the Indie Spirits Tasting has unearthed a bunch of Aussie craft spirits. Some of them have gone from little brand to taking a big chunk or their chosen market. One of these success stories is Four Pillars Gin. No longer a little-known brand we wanted to know more about their journey. Founder and distiller, Cameron Mackenzie, took the time to answer a few quick questions about how three bald pillars started a booming Aussie gin brand that is taking over the world one botanical at a time.
The guys will be at the upcoming Indie Spirits Tasting in Melbourne on Sunday, 29th March from 1pm to 4pm. Click here to get your tickets.
Tell us a little bit about your distillery/brand? Ie when it started, where it is, who's behind it etc
In 2013 myself, Stu Gregor and Matt Jones started Four Pillars. Stu and I had known each other for about 20 years having both worked in the wine industry, and Matt has a background in Brand Strategy.  Originally we thought about making tonic water, but after a bit of research we realised it wouldn't be very hands-on which turned me off the idea. Then one night (quite late..) Stu sent me a text saying "why don't we make gin?" and I guess the rest is history. The Four Pillars Distillery can be found in Healesville, about an hour's drive from Melbourne's CBD in the Yarra Valley.
Why? What made you go into such a challenging industry? What were your motivations?
ADVERTISEMENT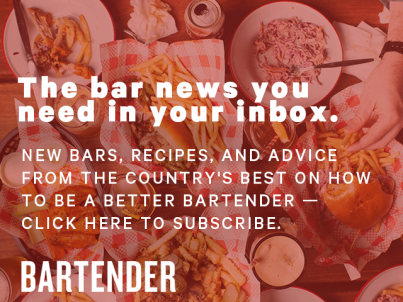 &nbsp
I'd worked in the wine industry for about 14 years. It was amazing but over time I moved away from the cellar and behind a desk.  I loved the industry but I wanted to get my hands dirty again. Stu and I had always been gin drinkers which kind of makes sense for anyone who loves wine. Gin is a white spirit that relies on aroma, flavour, balance and texture… so there are lots of similarities to wine!
What's a typical day like for you?
I'm fortunate to live across the road from the distillery so I can have breakfast with my kids and still be in by 7.30am. Jez Natalier (Assistant Distiller) will have the stills running by the time I arrive. We'll spend the day weighing botanicals, tasting gins, cleaning stills and refilling. There are dilutions to be done plus prepping for bottling. I meet loads of trade groups and take plenty of masterclass distillations. No two days are the same! I love it.
It's no secret our climate and environment have been throwing some curve balls our way? Has this impacted you in any way?
For sure.  We are constantly looking at the impact our distillery has on power, water and waste. We recently installed a huge solar system which helps offset some of our power and our new development (more on that below!) will also have significant solar capability.
Water is a challenge, we use quite a bit for cooling the stills. Our aim is to collect all water and reuse it through condensers or to refill the stills. We don't want to waste a drop.
Waste is also a big factor. So we have (Chef) Matt Wilkinson on board to help us with our Made from Gin project. This is everything from Gin Pigs to Marmalade. The aim is to be a zero waste business by mid-2021.
Tell us about your brands/ products?
We have four core gins which are available year round (with the exception of the Bloody Shiraz Gin – available about 11 months of the year); Rare Dry Gin – spicy with great citrus (the first gin we made and still our hero gin), Spiced Negroni Gin – crafted specifically for a Negroni, and Navy Strength Gin – an overproof gin distilled with finger limes and fresh ginger. In June each year we release Bloody Shiraz Gin – we steep Victorian shiraz grapes in our Rare Dry Gin for around eight weeks with the resulting gin having notes of white pepper, a slight sweetness and tannins to finish. We also release a number of small batch expressions, with the big one being Christmas Gin – released Derby Day each year, it smells like Christmas and tastes like gin.
Plans for the future?
This year is a big one for us. We're really excited to be opening in mid-2020 our Four Pillars Gin & Drinks Lab, in Surry Hills, Sydney. The Surry Hills home base will be home to our 70L Carl still 'Eileen' who will be moving from Healesville, the space will also have an outrageously specked bar to showcase all the things you can do with Four Pillars Gin.
We are expanding our Healesville distillery in 2020 which will just about double our capacity for both production and hospitality, allowing for much needed space to bring even more people to our home.
As for the gin… in 2020 we will be releasing the third in our 'Distiller Series' – a super cool collaboration with Japan's Kyoto Distillery.  We've also been working on a gin that will become a permanent part of our core portfolio, which will be released later in the year. I can't say too much about that yet, but keep an eye out around August!
TOP 5 Tips on starting your own distillery…
Look, it's tremendous fun and bloody hard work.  There are obvious things like botanical and ingredient selection but I'm going to talk about all the unsexy stuff…
Power – do you have enough power/gas to actually run a still? Don't assume you can power a still in any old building!
 Water – do you have ample and good quality water?
Effluent- can you easily get rid of the waste?
Be safe.  Australia lacks a good knowledge bank on distilling safety. Call me anytime – if I don't have the answers I might be able to give you the questions you need to ask.
Talk to every distiller and learn from their mistakes. We've made heaps!
ABOUT INDIE SPIRITS TASTING:
Brought to you by the team at Australian Bartender magazine this event is now staged in Brisbane, Perth and Sydney. The event will feature more than 25 exhibitors showcasing more than 100 craft spirits, with master distillers on hand and free seminars going deep into the world of independent spirits. Indie Spirits Tasting is the country's biggest showcase of craft spirits so make sure you book your tickets asap to secure your spot as numbers are strictly limited.
You can get early bird tickets right now, too: they're just $45 plus booking fee and include all the samples, snacks and access to the spirited talks.
Visit indiespiritstasting.com.au to book your tickets to the Melbourne show and to each of the shows around the country. Melbourne is sold out but if you are interested in exhibiting at one of our other events in Sydney, Brisbane and Perth, please email david@spantonmedia.com