Every action has a reaction, to misquote Isaac Newton. And just as we have had a cocktail renaissance over the last 20 years, perhaps now comes its reaction in the form of a temperance renaissance. 
It's in the trend towards low alcohol and non alcoholic drinks — the low and no trend. Last February marked the 100 year anniversary of the introduction of Prohibition in the USA, a 13 year long experiment in the prohibition of booze that was ultimately deemed a failure.
It did have some effect, however, and in the years after Prohibition the general level of drunkenness and disorder looks to have come down a few notches to what it was prior to the Noble Experiment, as some termed Prohibition.
The cocktail renaissance of the last 20-odd years likewise hasn't seen a return to all day drunken stupors, which is no doubt A Good Thing. And this time around, this temperance renaissance is milder, too: there's no clamour to outlaw alcohol (though some groups would certainly like to tax it out of existence), but instead an emphasis on low-ABV drinking, and a greater appreciation of this more considered way of drinking.
But it isn't a new thing; bartenders didn't just wake up one day in 2017 and create low alcohol cocktails — many a good drop has been around a long time.
ADVERTISEMENT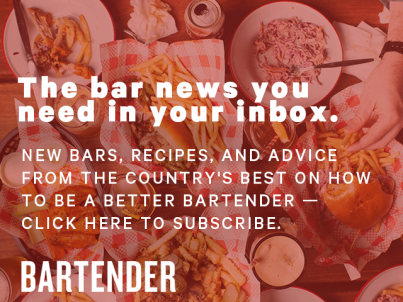 &nbsp
And often the starring role in these drinks goes to vermouth. 
What is vermouth? Vermouth is an aromatised wine, which is to say that it's a wine that has had a bunch of botanicals thrown at it to flavour it, with the addition of a little spirit to jack up the alcoholic strength of the wine (which helps to preserve it). 
There is one key botanical, however, without which you cannot call your aromatised wine vermouth, and that's wormwood. It's the key bettering agent in the fortified wine, and it's the botanical from which vermouth gets its name, with wormwood being known as wermut in German.
Here, we've got three examples of vermouth cocktails which — thanks to the botanicals in vermouth — pack in a lot of flavour, but without the higher alcohol content.
[ultimate-recipe id="44067″ template="default"] [ultimate-recipe id="45072″ template="default"] [ultimate-recipe id="53521″ template="default"]
Tasting Notes
Carpano Antica Formula
A weighty and rich sweet vermouth, Carpano Antica Formula demands strong flavours to stand with it in a drink.  Think Spirits
Martini Rosso
A benchmark vermouth, you'll find Martini Rosso in cocktails across the country, this vermouth employs Trebbiano wine from Emilia Romagna and Catarratto wine from Sicily, and a cast of botanicals from Italy and abroad. Bacardi-Martini
Carpano Classico
Another delicious vermouth from Carpano, this is a straight up, classic, what-rosso-vermouth-should-taste-like kind of vermouth, less robust in flavour than the Antica Formula and for that reason, useful in a wide array of cocktails. Think Spirits
Noilly Prat Dry Vermouth
Using picpoul and clairette grapes grown in the vineyards outside of Marseillan in the south of France, Noilly Prat is based on a recipe created in 1813. Bacardi-Martini
Cinzano 1757 Rosso
This small batch vermouth is made in homage to Cinzano's founding fathers, Giovanni Giacomo and Carlo Stefano, who in 1757 started their business in Torino. It's ideal for your Negroni and Americano needs.  Campari Australia
Mancino Vermouth Secco
Employing a Trebbiano di Romagna wine base, this dry vermouth is infused with 19 botanicals, with sage, marjoram and other herbs —lemongrass even — evident on the nose, the palate is crisp and dry. Proof & Company