Silk is the curve of a Nick and Nora. It's the perfectly balanced drink in your hand. It's the way all bartenders lean on juicers and the beat of service on a Friday night. Grit is the underbelly. It's the long hours and the bitterness. It's the sting of citrus on your skin, and heaving wet bar mats outside. It's the total lack of decorum at 4am.
Silk and Grit is a photographic series captured entirely in bars in Australia. It is a fly on the wall of your favourite venue, from peak-service to lock-ins. It is photographed by a bartender, for bartenders, and it's being exhibited at Bulletin Place this March.
I'm obsessed with capturing the feeling of standing at a bar. The piece of wood between a bartender and a patron is shared, and it's powerful. For a very long time, I've wanted to communicate the overwhelming sense of belonging we experience in venues. I started photographing Silk and Grit in March last year, and over the past 12 months have been blown away by the continuous support from bartenders in Australia. People are hungry to see the contrasts of our industry expressed. 
We so rarely see the truth of service articulated. We are a paradox of an industry: a community of people inclined to speak their minds, but driven to create perfect experiences for customers. This exhibition is about bringing that raw voice we stifle to life. Silk and Grit is about placing importance on the soaring highs which balance the breathtaking lows. The adoration of the detail – and the people who create the detail – are what make the grit worth it. 
I've photographed 36 rolls of film and 935 frames for this series. Every single one of them was captured with a drink in hand at a bar. This is entirely photographed on analogue  cameras suited to newspaper journalism, using black and white film designed for dark environments . Aside from all the ethos, I get sideways and take photos in bars I love. The best of them will be on the walls of Bulletin Place in March. 
ADVERTISEMENT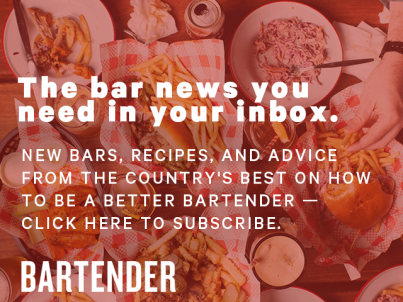 &nbsp
When I first walked in the door of Bulletin last year, I wanted to put Silk and Grit on its walls. That was the night of Jeff Santony's first menu, and I witnessed the relentless and powerful support of the Bulletin Place team in action. When I approached Evan to officially jump on board the journey to create the exhibition of Silk and Grit, I didn't realise the entire crew were already in my corner. It says everything about why they're so good at what they do, and how focused they are on progression in our industry.
Bombay Sapphire is my partner in bringing this exhibition to life. We can become saturated with brand sponsorship in our industry, but to speak candidly, when you're an independent artist, the quid pro quo shifts. The backing of this project meant placing faith in my work, value in its endeavours and pride in our industry. Penny Sippe is definitely someone you want in your corner as a creative. 
With Bulletin Place on service and energy, Alex Gondzioulis designing the menu, and Bombay providing gin and support, you're going to experience a space transformed for our industry. This exhibition will be an editorial installation showcasing our world. I've been a film photographer for a very long time, but absolutely nothing prepares you for 45 detail-obsessed people standing before your work. I can undoubtably say that I would not have persevered through the fear without Coleman's Academy. Fear and self-doubt are undercurrents in our industry, and we need to be open about them more. Through shared stories of success and failure, Paige Aubort's platform ignited my ability to publish and create relentlessly. 
I'll be photographing this series as long as tins are shaken in bars. Silk and Grit is endless. This exhibition is for the people who roll out of bed every day and do it all again; not in spite of the grit, but because of it.  
The details
What: Silk & Grit by Lucy Pallett-Jones
Where: Bulletin Place Bar
When: March 22nd, 2020
RSVP: Via email to Lucy Pallett-Jones at savageandwild@gmail.com – capacity is limited.