What a difference just a few days makes these days. As you all know, things are a little bit crazy at the moment thanks to the worldwide coronavirus crisis.
We had hoped to be able to forge ahead with the Indie Spirits Tasting Melbourne event but with current advice we have decided to postpone the event until Sunday 23 August with the full support of the team at The Craft & Co.
We will also be announcing the postponement of our other Indie events around the country in 2020 shortly. If you have purchased tickets they will still be valid for the postponed shows. If however you would like a refund on your ticket that is available through Eventrbite.
At Indie Spirits Tasting, our mission is to support indie spirits and their makers, the small producers making their way in a hard industry and we have not made this decision lightly. We love the industry and want to do our small part to support the producers, bartenders, and bars that make the Indie Spirits Tasting possible. 
In the meantime, please check out the great suppliers and brands that will be at the Melbourne show in August. Many of them have online stores through which you can buy a bottle of their gear. Many of them are multi-award winning craft spirits, and many of them are super small scale — we know they'd appreciate your support.
ADVERTISEMENT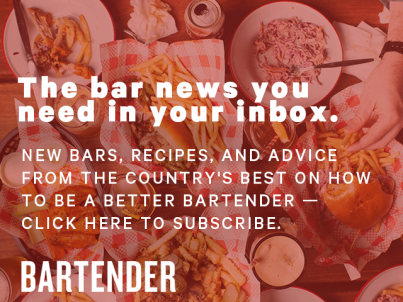 &nbsp
If you're an Indie Spirits Tasting exhibitor — or would like to become one — and would like more info, email David Spanton at David@spantonmedia.com.
3to1 Drinks – Giffard Liqueurs and syrups – Caribbean Pineapple liqueur, Brazilian Banana liqueur, Orgeat syrup, Apricot brandy liqueur & Los Siete Misterios Mezcal – Doba Yej, Espadin & Tobala https://www.3two1.com.au 
Alepat Taylor – Amaro Montenegro & Select Aperitivo https://alepat.com.au/ 
Animus Distillery – Animus Distillery Macedon Dry Gin, Ambrosian Gin & Arboretum Gin https://animusdistillery.com 
Applewood Distillery/ Økar Island Bitter/ Carter's Original – Applewood Australian Gin, Carter's Original Coffee Liqueur & Økar Island Bitter https://www.applewooddistillery.com.au/collections/current-collection 
Cerbaco – Distillerie et Domaines de Provence Aperitif 'Rinquinquin a la Peche' (Peach), L.N. Mattei Cap Reserve Rouge (RED), L.N. Mattei Cap Corse Quinquina Blanc, Dubonnet Rouge Aperitif, Massenez Pastis 1811 http://www.cerbaco.com.au 
Four Pillars Gin – Four Pillars Rare Dry Gin, Navy Strength Gin, Spiced Negroni Gin, Bloody Shiraz Gin, Dry Island Gin, Changing Seasons Gin https://www.fourpillarsgin.com.au/buying/ 
Halewood International – Ironbark Gin, Dead Man's Fingers Rum, Crabbies Yardhead Whiskey https://halewood-int.com/ 
Husk Distillers – Ink Gin, Ink Sloe & Berry Gin (brand new), Husk Pure Cane https://www.huskdistillers.com 
ICONIC Beverages – Balcones Distilling – Baby Blue Corn Whisky, Brimstone Smoked Whisky, Texas Rye 100 Proof, Texas Single Malt Whisky, Kinahan's Irish Whisky- The Kasc Project, Small Batch Irish Whiskey, 10YO Single malt Irish Whiskey, Larrikin Gin – Ballarat Sunburnt Country Bush Tucker Gin, Bramble Gin http://www.iconicbeverages.com.au/ 
Imbue Distillery – Imbue Distillery – Journey gin, Suburban gin, Suburban barrel aged, First Fleet liqueur, The Elixir gin liqueur and All Seasons gin liqueur https://www.imbuedistillery.com 
Imperial Measures Distilling -Ounce Gin range 'Bold', new 'SV' Sweet Vermouth, Ounce Gin 'Signature' and our Ruby Bitter Aperitif http://www.imdistilling.com 
JimmyRum Distillery – JimmyRum – Barbados, Navy, Silver & Oaked https://jimmyrum.com.au 
Karu Distillery – Affinity Gin, Lightning Gin, G&Tea cocktail infusions https://karudistillery.com.au 
Luxe Wine + Spirits – Elephant Gin, Ferdinand's Gin, Greenhook American Dry Gin, Greenhook Beach Plum Gin, Dulce Vida Organic Tequila http://www.luxewinespirits.com.au 
McHenry Distillery – Single Malt Whisky, Classic Dry Gin, Sloe Gin, Federation Gin, Barrel Aged, Butterfly Gin https://mchenrydistillery.com.au 
Melbourne Gin Company – Melbourne Gin Company Dry Gin, Melbourne Gin Company Single Shot http://melbournegincompany.com 
Melbourne Moonshine – The Gospel, Solera Rye & Straight Rye Whiskey, Melbourne Moonshine, Apple Pie Shine http://melbournemoonshine.com/ 
Milton Rum Distillery – Spiced Cane Spirit https://miltonrumdistillery.com/collections/products 
Mr Black – Mr Black Cold Brew Coffee Liqueur, Mr Black Single Origin Colombia, Mr Black Coffee Amaro https://mrblack.co/au/ 
Noble Bootleggers – Noble Bootleggers Christmas Pudding Gin (Batch 3), Cherry Gin (Batch 2), Australian Contemporary Gin – New product – juniper, vanilla, lemon verbena, lemon aspen, coriander seed, lemon myrtle. Bottled Cocktails – Noble Bootleggers Aged Negroni, Aged Manhattan, Aged Boulevardier, Espresso Martini https://www.noblebootleggers.com/shop 
Pietro Gallo Estate – Pietro Gallo Estate Grappa di Prosecco, Pietro Gallo Estate Grappa al Caffè, Pietro Gallo Estate Liquore all'Aranica https://www.pietrogalloestate.com.au/shop/ 
Prohibition Liquor Co – Prohibition Gin, Prohibition Bathtub Cut Gin https://prohibitionliquor.co/buy/ 
Proof & Company – Tried & True Vodka, Widges Gin, Mackintosh Blended Malt Whisky, Arquitecto Tequila Rebel Yell Kentucky Straight Bourbon Whiskey, Rebel Yell Kentucky Straight Rye Whiskey, Peddler's Gin https://proofandcompany.com 
Settlers Spirits – Settlers Spirits – Port Barrel Whisky, Gins, Liqueurs, Spiced Rum, Vodka & Goji Berries https://www.settlersspirits.com.au/collections/all 
The Craft & Co – The Craft & Co Old Tom Gin, Navy Strength Gin, Collingwood Dry Gin, Gingerbread Gin https://www.thecraftandco.com.au/our-products/ 
Think Spirits – Westward American Single Malt Whiskey, Italicus Rosolio di Bergamotto – Aperitif Liqueur Cargo Cult Spiced Rum, Dry Spiced Rum, Banana Spiced Rum http://thinkspirits.com 
Twenty Third Street Distillery – Twenty Third Street Distillery – Signature Gin, Riverland Rose Vodka, Signature Rum https://www.23rdstreetdistillery.com.au 
Vanguard Luxury Brands – Ki No Bi (Japanese Gin) and Glenallachie https://vanguardluxurybrands.com.au/home/ 
White Light Vodka – White Light Vodka, WLV47, White Light Barrel Aged Vodke, GGG Gin https://www.whitelightvodka.com