The coronavirus outbreak hits the hospitality industry right where it hurts the most. It's one of the oldest professions, it is the glue of society, a salve in times of trouble and a place of celebration in times of joy.
But we are in crazy times right now. The Prime Minister Scott Morrison announced Wednesday morning that there is a ban, effective immediately, on non-essential indoor gatherings of 100 or more people, in addition to the previously announced ban on non-essential gatherings on 500 and more people.
They are also stressing the need for social distancing to be implemented within indoor gatherings of less than 100 people, which will have implications for bars — what they are yet, we are still to find out — the state and territory governments are, the Prime Minister said, working through just how these new rules will be applied and enforced.
At Australian Bartender, we love our bars, and we have compiled a list of some of Australia's finest venues and the ways you can support them online, whether that is by picking up a voucher, stocking your wardrobe with some ace bar swag, or picking up some make at home cocktail kits.
ADVERTISEMENT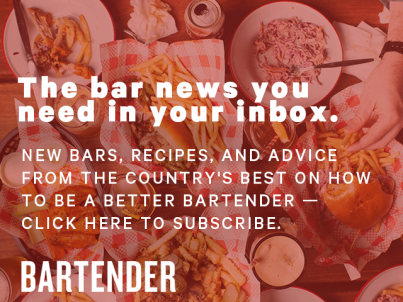 &nbsp
Every little bit counts.
We know not every bar has the means to be delivering bottled cocktails around the place, but there may be a solution for Sydney-based bars. Andy Harris is a long-term drinks industry professional who these days owns and operates Motus Trasnport, a Sydney-based transport company that specialises in moving cider and craft beer. They've got some 16 vehicles in the Sydney area and a large warehouse in Botany, and Harris has offered their help. "We have told all of our craft breweries we will deliver door to door for them…  and can help do deliveries of batched cocktails etc.," he says. If you're in Sydney, you can find out more by contacting Harris directly at Andy@motustransport.com.au to find out more.
We're going to keep adding to this list, with another post in the works for later in the week, so if your bar has an online shop or a way to email for merch or vouchers or — like Charlie Lehmann from Ramblin' Rascal Tavern has offered, in home visits from overall-wearing bartenders — please email Sam Bygrave at sam@spantonmedia.com with a link, some info, and hey, maybe a photo too.
We know it is Sydney-heavy at the minute, so if you're from interstate please do get in touch.
In the meantime, we'll keep plugging away and profiling the great work the bars and bartenders of Australia do to give the greatest damn hospitality in the world.
Get a look at some of the merch on offer below.