Another day, another morning waking to uncertain news about the crazy times in which we live. For the time being, as of Wednesday morning, the Australian government's advice in regards to bars staying open hasn't changed, though it is a fluid environment in which we're in.
We've been asking bar owners what they are doing to both look after their staff throughout the coronavirus outbreak and their guests. Natalie Ng, co-owner at Sydney bar Door Knock, is putting an emphasis on looking after their staff financially through these uncertain times, doing what they can to minimise the blow to their pay packets, she says below.
She also shares with us three key pieces of advice on how other bar operators might get through the times ahead.
What are some steps back of house that you've taken to take care of your staff in these coronavirus times?
My business partner and I have put a three month financial strategy in place to look after all our staff and ensure that the blow to them is minimal.
As owner-operators we are also salary sacrificing structured amounts to ensure that our casuals will not get their promised hours cut and will still earn the same weekly pay on average. Any dividends will not be paid out this year as well, with that revenue going back into the business to pay for any over and above measurements, such as professional sanitation cleans, marketing and towards staff that might require extra support.
ADVERTISEMENT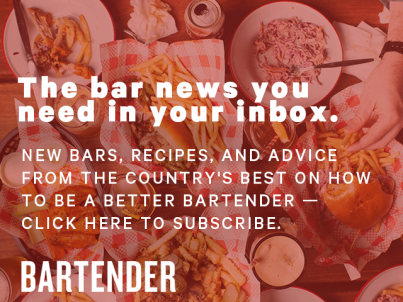 &nbsp
What are you doing to reassure customers that you're taking this stuff seriously? Have you implemented any new strategies to keep the coronavirus at bay?
We have put our hand sanitisers in the bathrooms and reception desks which people can use. Currently we are getting Door Knock-branded mini hand sanitiser bottles that we can give out to any customer that wants one.
The venue is now being deep cleaned and sanitised every weekend from top to bottom by a professional company. We're religiously washing our hands, ensuring safe hygiene practises.
How are you encouraging healthy punters to come in a support the bar?
Social media postings about the safety measures taken… but also just to continue what we always do. Letting people know that our drinks and food are better than ever. Also sharing more BTS pictures/videos seem to put people's minds at ease!
Do you have any advice for other bar owners trying to get through what looks like will be a tough time?
To add to the above:
Have a financial plan for the next 3-5 months, and two seperate ones for your business as well as for yourself personally. Have structured budgets and stick to them.
The 'One Team One Dream' slogan is now more prevalent than ever before. I'm not saying everyone should take the steps we have such as personal salary or dividend sacrifices, but there are other methods to ensure you keep your venue and your team together during trying times. For example, our full time salary staff have stopped taking their cut of tips so that the staff on lower pay grades/awards get their share. You know your staff and business better than anybody, so you will know what works best for you.
Solidarity is key. Keep posting, sharing stories about your venues and the ones around you! As a unit we need to band together to reassure the public that their favourite restaurant and bars are trading and still making delicious drinks/food while providing safe spaces.
And hey, if you need any more reason to go out to drink and dine, you can also at least count on us to have toilet paper for you to wipe your butts!