Bars around the country are coming to terms right now with the latest advice coming from the federal government in regards to dealing with the coronavirus outbreak. The Prime Minister Scott Morrison announced Wednesday morning that there is a ban, effective immediately, on non-essential indoor gatherings of 100 or more people, in addition to the previously announced ban on non-essential gatherings on 500 and more people.
They are also stressing the need for social distancing to be implemented within indoor gatherings of less than 100 people, which will have implications for bars — what they are yet, we are still to find out — the state and territory governments are, the Prime Minister said, working through just how these new rules will be applied and enforced.
In the meantime, we have heard from the multi-award winning Sven Almenning, one of Australia's most successful bar operators, on what they are doing at Speakeasy Group to work through these times. Here, he outlines the measures they have already taken to provide the safest of work and drink environments, and also offers some advice to bar owners on the steps they need to be thinking of taking in the weeks and months ahead.
What are some steps back of house that you've taken to take care of your staff in these coronavirus times?
We've been monitoring the COVID-19 outbreak for some time now and have been planning for the coming chaos as best we can, but these are unprecedented times for us and so it's naturally been difficult to prepare.
The main things we are doing to protect our team and our guests has been to make sure that all cleaning standards have been upped and increased. Our external cleaners are now disinfecting the venue with each clean, and our sequence of service has also changed to ensure that tables are washed down, not just wiped down. The same goes for laptops as well as tablets used in the venue. We've got hand sanitisers throughout the venues and have also been quarantining staff who have been in contact with an active COVID-19 case.
ADVERTISEMENT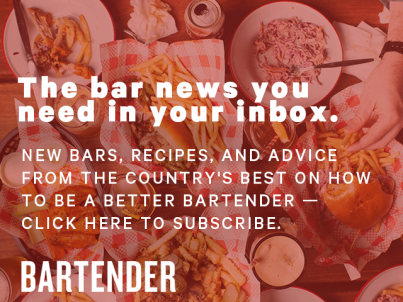 &nbsp
Staff who are not feeling well have been asked to stay home.
We issued an internal training document on the COVID-19 virus as well, that outlines not only what the virus is, the symptoms, quarantine times etc, but also what the threats are to the business, and how temporary closures, or reduced trading hours will affect our team's income etc. Within 24hours 80% of staff had read the training and done the test on the Ananas platform. Within 48hours we had close to 100% of our 150 or so staff do the test.
I think clear, informative and regular updates from owners and management to staff are super important in what really are uncertain times.
We monitor the situation by the hour and by the day and have processes and plans in play for when things inevitably gets worse. Unfortunately I think it's a question of when, not if, we have to start temporarily closing venues.
What are you doing to reassure customers that you're taking this stuff seriously? Have you implemented any new strategies to keep the coronavirus at bay?
We have sent out an EDM to our entire database of guests about the steps we are taking in venue, and have also posted the same message on our social media channels; both of which had resulted in a lot of positive feedback from guests, suppliers and other operators.
Again, I think ongoing and clear communication is going to be key in the coming days and weeks.
How are you encouraging healthy punters to come in a support the bar?
We are mostly maintaining our regular social media updates re: food and drinks etc, but we are also stepping up information on what we are doing in venue to keep our team and guests safe.
Do you have any advice for other bar owners trying to get through what looks like will be a tough time?
At this particular time I am not sure I am qualified to offer advice, but we have taken a few steps that I think most business owners need to consider:
Start a conversation with your landlord about potential rent-relief. We're asking to move to a percentage of turnover that we feel we can live with as trade is bound to drop.
Approach your bank manager and see if you can get access to debt should you need to borrow money to get through the crisis.
Make sure you understand how to access the government relief money that is being made available.
Go over your cashflow forecasts and map out a plan for how you may survive a period of time where you have zero income, but still have overheads to cover and potential debt to pay.
Cut down on how much stock you carry to free up cash-flow.
Collaborate and work with your fellow bar and restaurant owners and managers. We'll stand stronger together.
Keep constant communication with your team. We have prepared a document for our staff and have offered to share this with anyone who wants it (so far we have shared it with bars and restaurants all over Australia, but also from Europe, Canada, Asia and the U.S – despite the fact that ours as prepared specifically for Australian conditions).
Be open and honest with your team about what you can afford to cover and what you cannot.