Two of the world's top bartenders have got together to produce an in-depth masterclass on cocktails. Lynnette Marrero may be familiar to many of you, as she has visited Australia with Ivy Mix for the last couple of years to host the finals of their Speed Rack initiative. And Ryan Chetiyawardana has regularly been hailed as one of the most influential and innovative bartenders going around these days — his bar Dandelyan in London was named the world's number one bar in 2018, right before he closed it to reopen it as Lyaness. The pair have now teamed up with Masterclass.com to get that site's first series of cocktail classes out to the masses.
From what we can tell, there's a focus on the core classic cocktail roster: the Mojito, Old Fashioned, Negroni et. al.
But both Marrero and Chetiyawardana share the way they approach cocktails. 
Chetiyawardana, known for his innovative taste on drinking, also shows off an Old Fashioned take that sees bourbon infused with beeswax, while Marrero dives deep into the world of Sours.
The classes are pitched at a mainstream audience, so they're probably most useful for rookie bartenders. But with Marrero and Chetiyawardana being two of the world's top bartenders, many people working behind the stick should get something out of it.
ADVERTISEMENT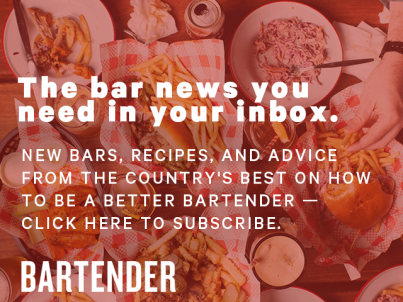 &nbsp
A yearly subscription to the site isn't the cheapest thing in the world however, with full access costing $280 a year. But it does include all the masterclasses on the site: comedy from Steve Martin, fashion with Anna Wintour, basketball with Steph Curry.
(To buy just the Marrero and Chetiyawardana masterclass will set you back $140.)
The site also has classes from chefs like Thomas Keller, Massimo Bottura, and Alice Waters, and from teachers in other fields. 
The one we think would be most useful for bartenders? Penn & Teller teaching magic.
Bar magic? Sign us up.